Meet Our Board of Directors
We Inspire and Empower
Board Members
We are governed by an experienced, accomplished and visionary Board of Directors who are appointed by the Portfolio Minister. Click their images to get to know them.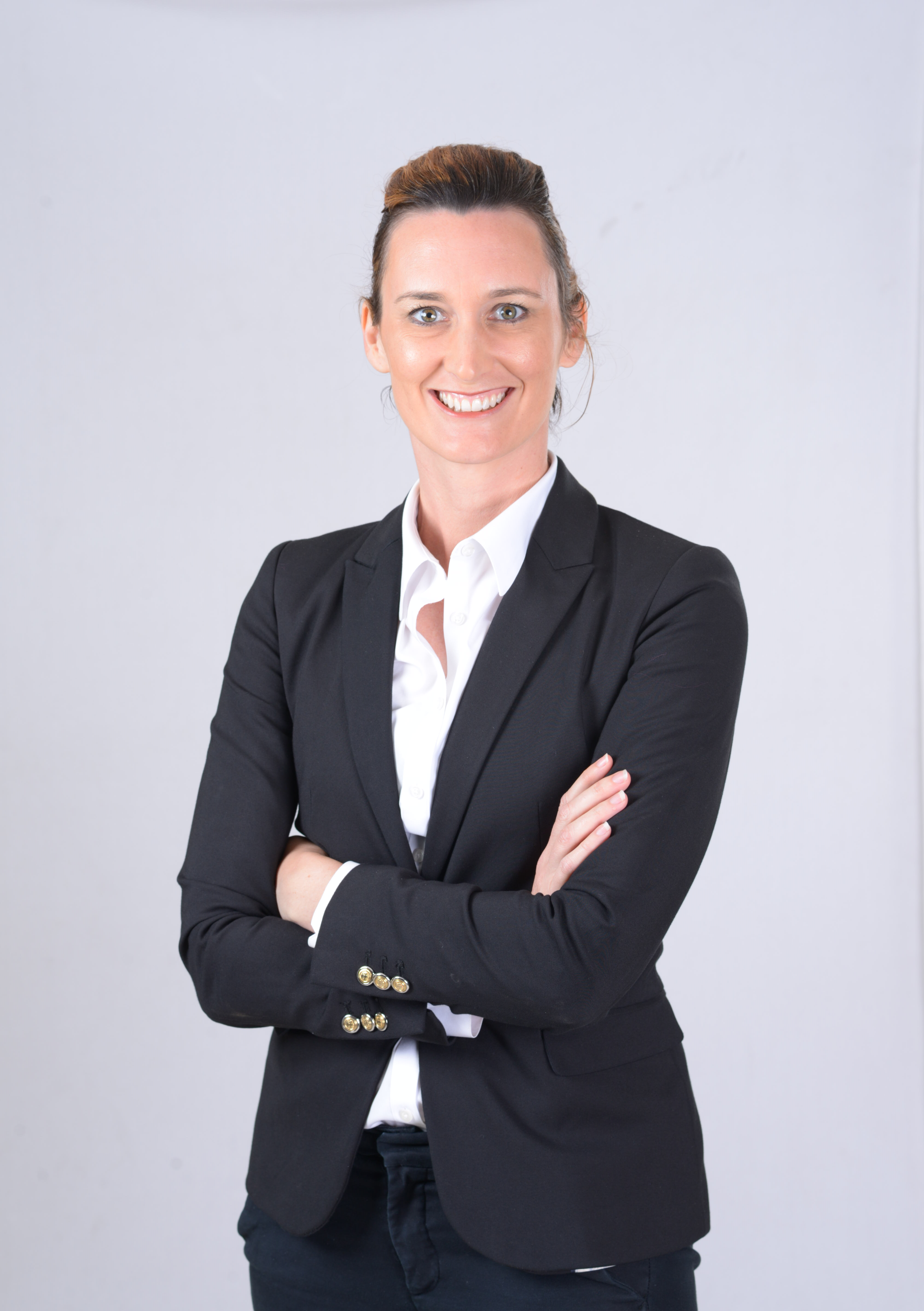 Melanie Subratie Chairman
Melanie Subratie is the Deputy Chairman of Musson (Jamaica) Limited and is the Chairman and CEO of Stanley Motta Limited and Felton Property Management. Additionally, she is the Executive Chairman of the Musson Foundation, and the Seprod Foundation. Melanie is the Vice-Chairman of General Accident Insurance Company Ltd. and T. Geddes Grant Ltd, a director of Facey Group, Interlinc Limited, Eppley Limited, Eppley Caribbean Property Fund, PBS Group and all its subsidiaries, Seprod Ltd and all its subsidiaries. She is Chairman of the Audit Committee for Seprod Ltd, Interlinc Limited, and PBS Group. A keen angel investor, she is a director of First Angels, and a director of Bookfusion Ltd. Melanie is the 1st VP of the Jamaica Chamber of Commerce. She is a graduate of the London School of Economics, and mother to 3 teenage girls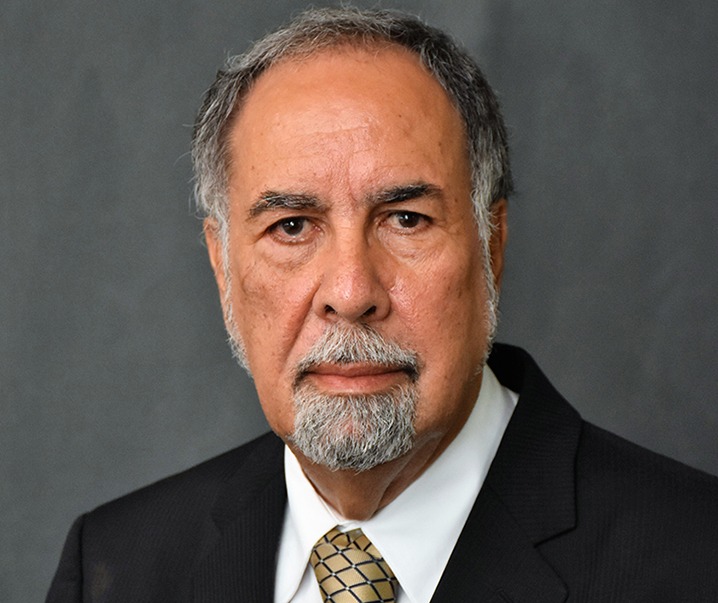 Hon. Ian Levy
Deputy Chairman
---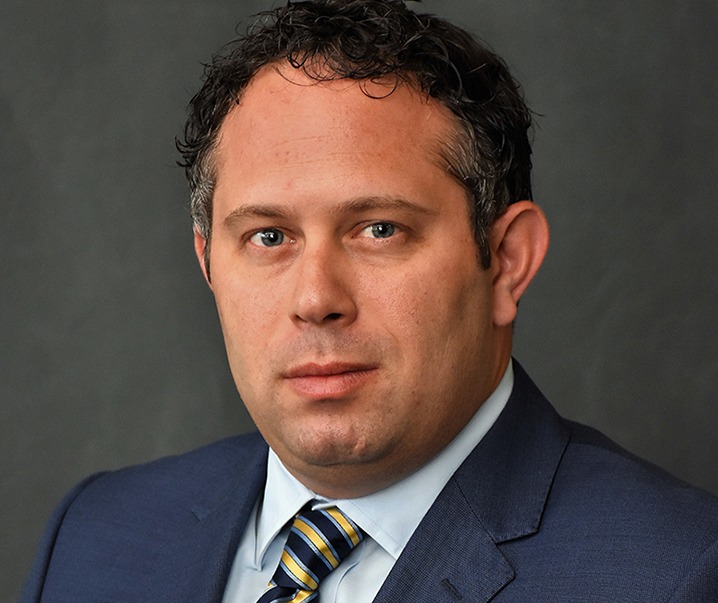 Yoni Epstein
---
Yoni Epstein
Yoni Epstein is an entrepreneur and Founding Chairman and CEO of the Caribbean's largest home-grown CX provider, itel. Ranked among the "50 most influential executives" for the Latin American & Caribbean region, Yoni is known for keeping a laser-sharp focus on creating a business of the future and having an impact that goes beyond profit.  itel, originally named Island Outsourcers, was started with a strong family-like culture and maintains that culture today, even as the company has grown to over 6,000 employees and expanded into nine countries. itel's core values of quality, integrity, reliability and family are known as the 4Ys and are at the core of everything the company does. Yoni's commitment to growing and innovating the Caribbean economy is demonstrated by his intrepid participation in the business community. His commitment to making an impact in the community is evidenced in the launch of itel's 4Ys Foundation that focus on 4 pillars; Education, Sports, Environment & Innovation.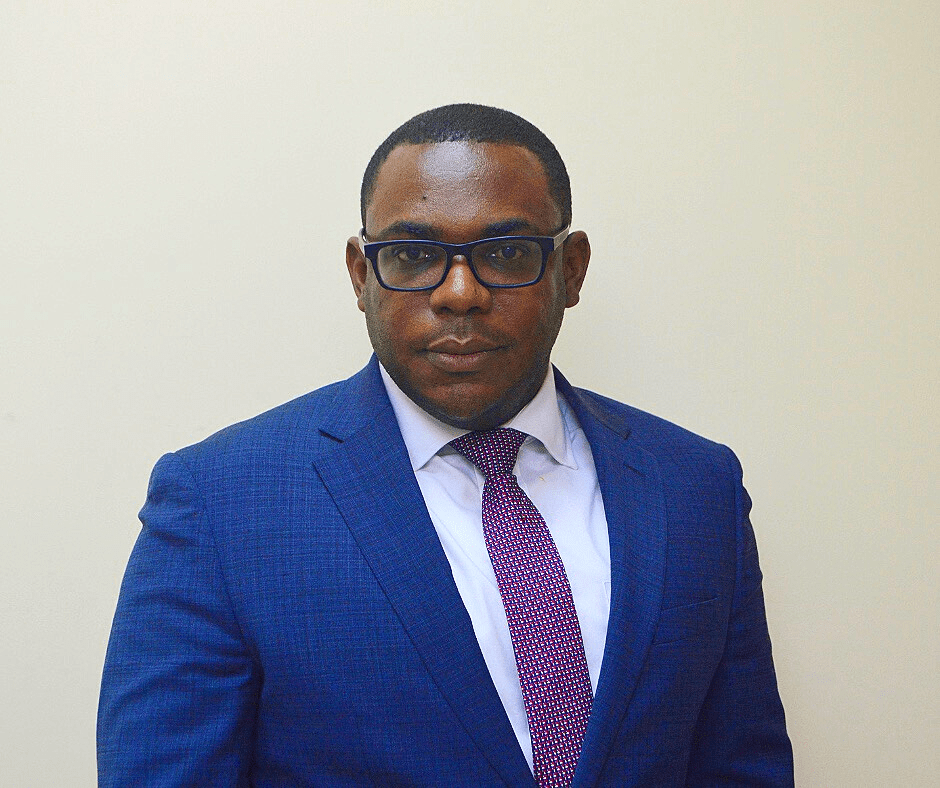 Christopher McPherson
---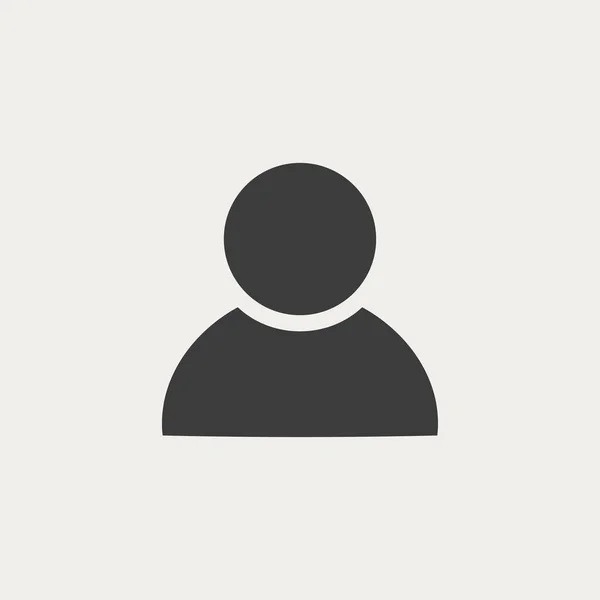 JoAnne Archibald
---
JoAnne Archibald
Miss JoAnne Archibald is the Principal Director of the Ministry of Culture, Gender, Entertainment and Sports.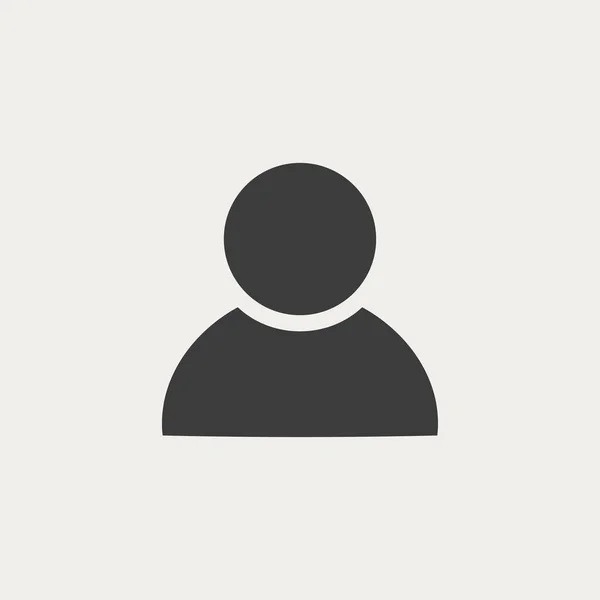 Rita Symes-Hilton
---
Rita Symes-Hilton
Mrs. Rita Hilton is the Chief Executive Officer of Carita Jamaica Limited.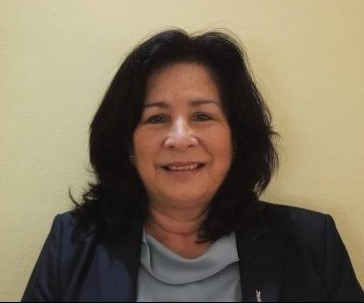 Laura Heron
---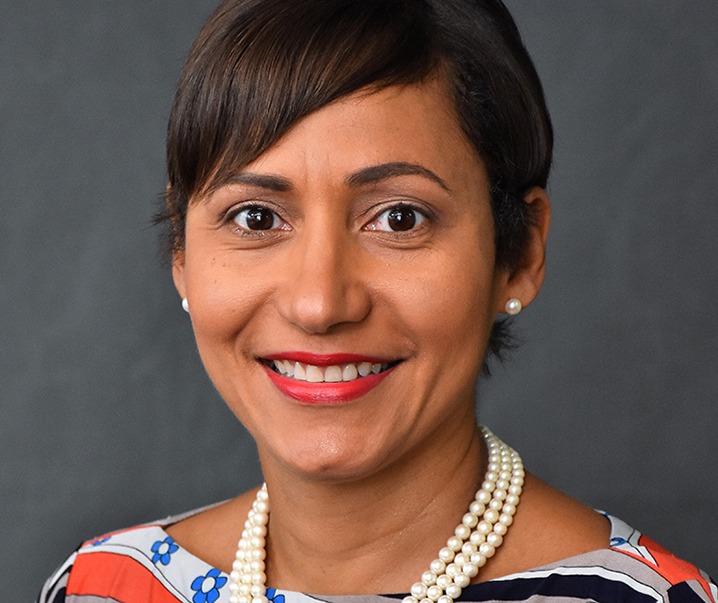 Lisa Soares Lewis
---
Lisa Soares Lewis
Jamaican national
Founder/CEO of Great People Solutions (GPS) which offers the full suite of HR Consul(ng, Advisory and Leadership Coaching Services.
Executive/Leadership roles included:
HR Director (DIAGEO/Red Stripe); Vice President - HR (Cable & Wireless); Asst. Vice President HR and Account Manager – Corporate & Commercial Banking (Scotiabank); Senior Consultant (KPMG)
Chairs Corporate Governance & HR CXees.
Works seamlessly in the public, private and NGO sectors and is highly respected in the business community in Jamaica
Currently sits on the boards of JAMPRO (Jamaica's investment & promotions agency), WISYNCO (Fast moving consumer goods) , Sagicor Investments, UWI Mona School of Business & Management, the Pension Industry Association of Jamaica and the Jamaica Stock Exchange e-Campus. Member of the International Women's Forum – Ja Chapter.
Client Groups: Private & Public Sector, Family Business, Industry Assoc., Boards, Individuals.
Awarded in the "101 Most Fabulous GLOBAL Coaching Leaders" Category - World HRD Congress Feb 2020, Mumbai, India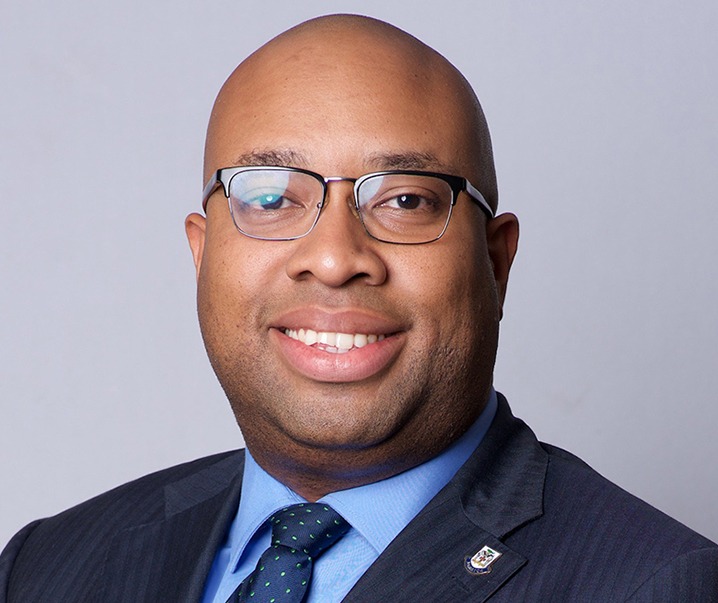 Delano Seiveright
---
Delano Seiveright
Delano Seiveright is a Senior Advisor/Strategist in the Ministry of Tourism of Jamaica and Corporate Communications Consultant to several local and international entities.
He is also a Director for several Government of Jamaica boards including the Cannabis Licensing Authority (CLA), which regulates Jamaica's legal cannabis industry.
His past Government board directorships includes the National Insurance Fund (NIF), Jamaica Information Service (JIS), the Tourism Product Development Company (TPDCo), the Postal Corporation of Jamaica, the National Family Planning Board, Wigton Windfarm Ltd., the Trade Board, the Jamaica Bauxite Mining/ Bauxite Alumina Trading Company (BATCO) and the Public Relations Committee of the Air Jamaica board of directors.
He holds a Bachelor of Science degree in Political Science from the University of the West Indies (Jamaica) and a Master of Science degree in Public Policy and Management from the University of London.
Delano was also a host of leading radio current affairs morning talk shows like Breakfast Club, Jamaica Speaks and Fresh Start. He was also a regular Guest Columnist for the Gleaner, a leading newspaper in Jamaica.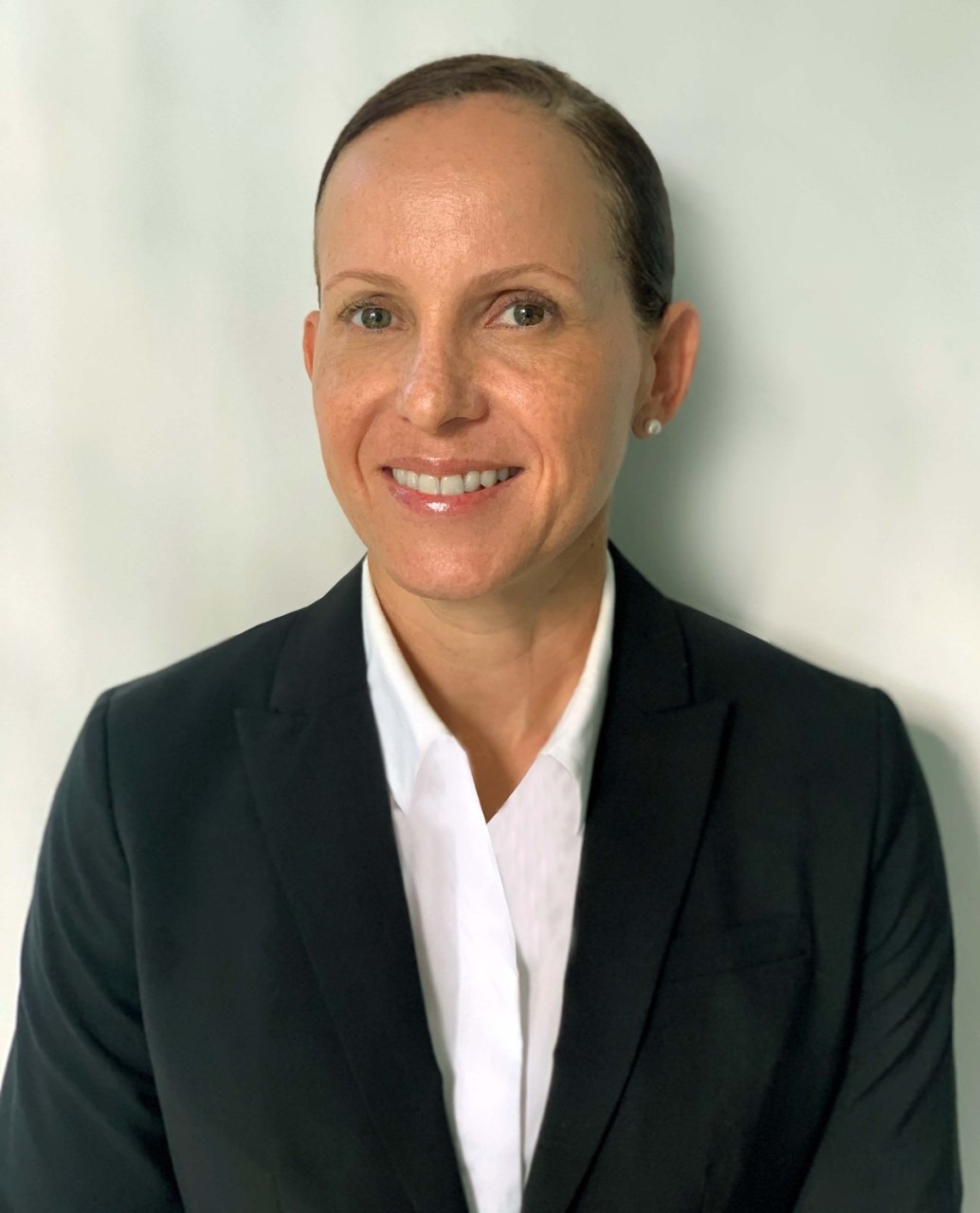 Deveta McLaren
---
Deveta McLaren
Deveta is experienced in managing people, processes and strategies in retail, remittances and microfinance. She is currently the Sales and Marketing Manager for ACCESS Financial Services Limited (AFS) having joined the Company in February 2012. Prior to joining AFS, she worked as Special Projects Coordinator in the Office of the Prime Minister, Marketing Manager, for Western Union Jamaica and prior to that, with the Gracekennedy Group. She has served on the Boards of the Child Development Agency, the National Irrigation Commission and currently serves on the Boards of the Jamaica Social Investment Fund (JSIF) and JAMPRO. Deveta was recently appointed as the Chair of the Advisory Board of the Ex-Im Bank. Deveta obtained a Bachelor of Arts in History from the University of the West Indies, Mona and a Master of Business Administration from Florida International University, Florida, USA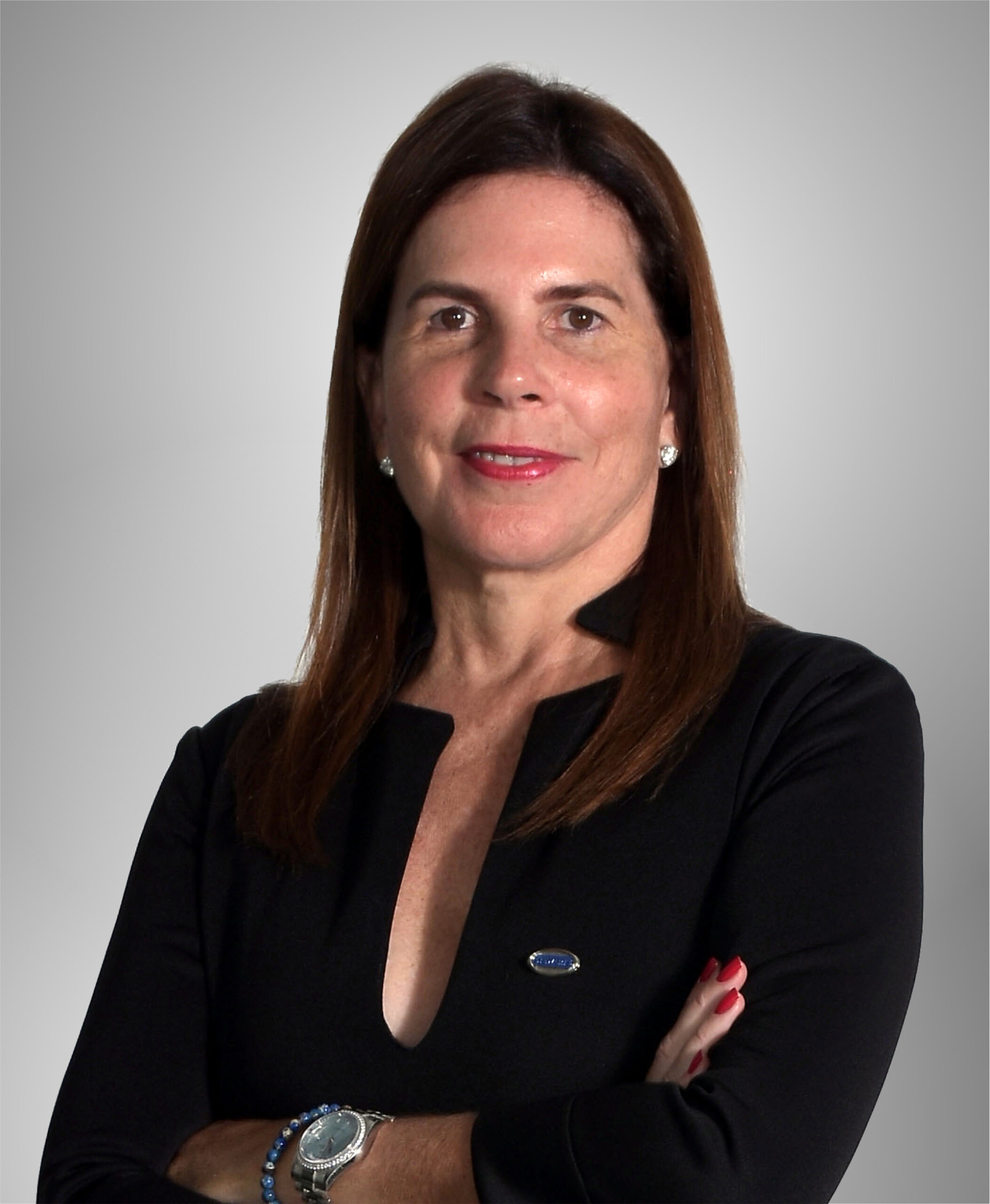 Jacqueline Maria Stewart-Lechler, CD, JP
---
Jacqueline Maria Stewart-Lechler, CD, JP
Jackie's family business, which started as a humble automobile service garage in 1938, has entered its fourth generation and expanded into one of the largest Automotive Groups in Jamaica. Stewart's Automotive Group, currently employing 630 persons, is comprised of eight companies retailing passenger and commercial vehicles, construction and industrial equipment, paints, accessories, car rental, fleet management, and vehicle security and telematics, with a finance arm. Jackie's community service and philanthropy is achieved through the Richard & Diana Stewart Foundation. They partnered with Food for the Poor to construct seven basic schools in rural Jamaica and a 30-bed ward at the Spanish Town Hospital. Last year, they contributed towards the COVID-19 Field Hospital at the UHWI Hospital. The Foundation is currently engaged in the construction of a new Maternity Ward at the Port Antonio Hospital. In 2019 Jackie was awarded a National Honour the Order of Distinction in the Rank of Commander (CD) for outstanding contribution to Entrepreneurship through the Development of the Automobile/Transportation Industry and for Community Service. Jackie has been married to her husband, James (Fuzz), for 33 years, and they have four children: Christina, Amanda, James and Richard. The eldest three children have joined the family business. Christina is married with three children: Maximilian, Caroline and Isla. Amanda is married with a daughter, Emily.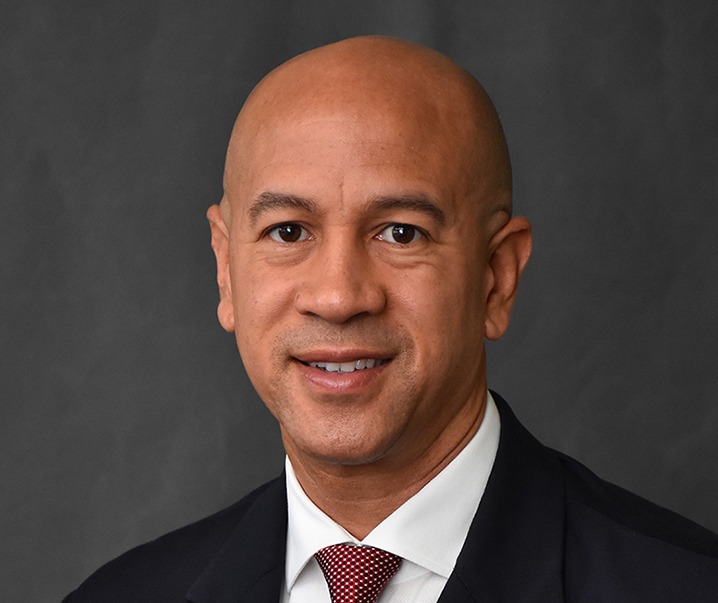 Zachary Harding
---
Zachary Harding
Zachary Harding is Executive Chairman and co-founder of Delta Capital Partners, and Chief Executive Officer (CEO) of the Stocks & Securities Limited (SSL) Group both based in Kingston Jamaica. He is a member of the Forbes Business Council and was also named the 2021 Stockbroker CEO of the Year for Jamaica by the Global Banking & Finance Awards®. Prior to taking the helm of SSL, Harding was founder and Chairman of Hyperion Equity, a private investment firm with holdings in technology, cutting edge entertainment, and infrastructure ventures. Over the years, he developed a stellar track record while in senior positions including CEO, Head of Strategy, and Director of Marketing, among other leadership positions within companies such as Appliance Traders Ltd, Wisynco, Red Stripe (Diageo) and Grace Kennedy Remittance Services Ltd. He was the first CEO of the Caribbean Climate Smart Accelerator, an initiative started by Virgin boss Richard Branson along with three Caribbean Prime Ministers. In 2012, Harding was named as one of the Top "50-under-Fifty Business Leaders Shaping Jamaica's Future" by the Private Sector Organization of Jamaica and The Gleaner Newspaper. As a venture capitalist Harding invested heavily in the Creative Industry, both funding and producing the documentary "One People" - the official documentary of Jamaica's 50th Anniversary of Independence, as well as the acclaimed feature film "Sprinter". In 2021 he presented the C.A.R.E-Ful decision-making model, (a proprietary, culture-based structure) at TEDx Aston University. Harding has been dubbed a "rain-maker" and "marketing guru" based on several ground-breaking campaigns and brand turnarounds. His innovative mind and strategic acumen have led him to be selected as Special Advisor to the Minister of Tourism and Deputy Director at the Jamaica Tourist Board. He is currently appointed by the Minister of Finance to serve as the Government of Jamaica representative on the Board of Caribbean Airlines Ltd., and by the Prime Minister to serve on the board of JAMPRO where he chairs the Projects and Marketing Subcommittee. Previously, he has served on several other boards, including the Port Authority of Jamaica, the Jamaica Manufacturers' Association, the Urban Development Corporation, Jamaica Antidoping Commission, the Sports and Entertainment Network under the Ministry of Tourism where he is deputy chair. He also serves his country as a Justice of the Peace.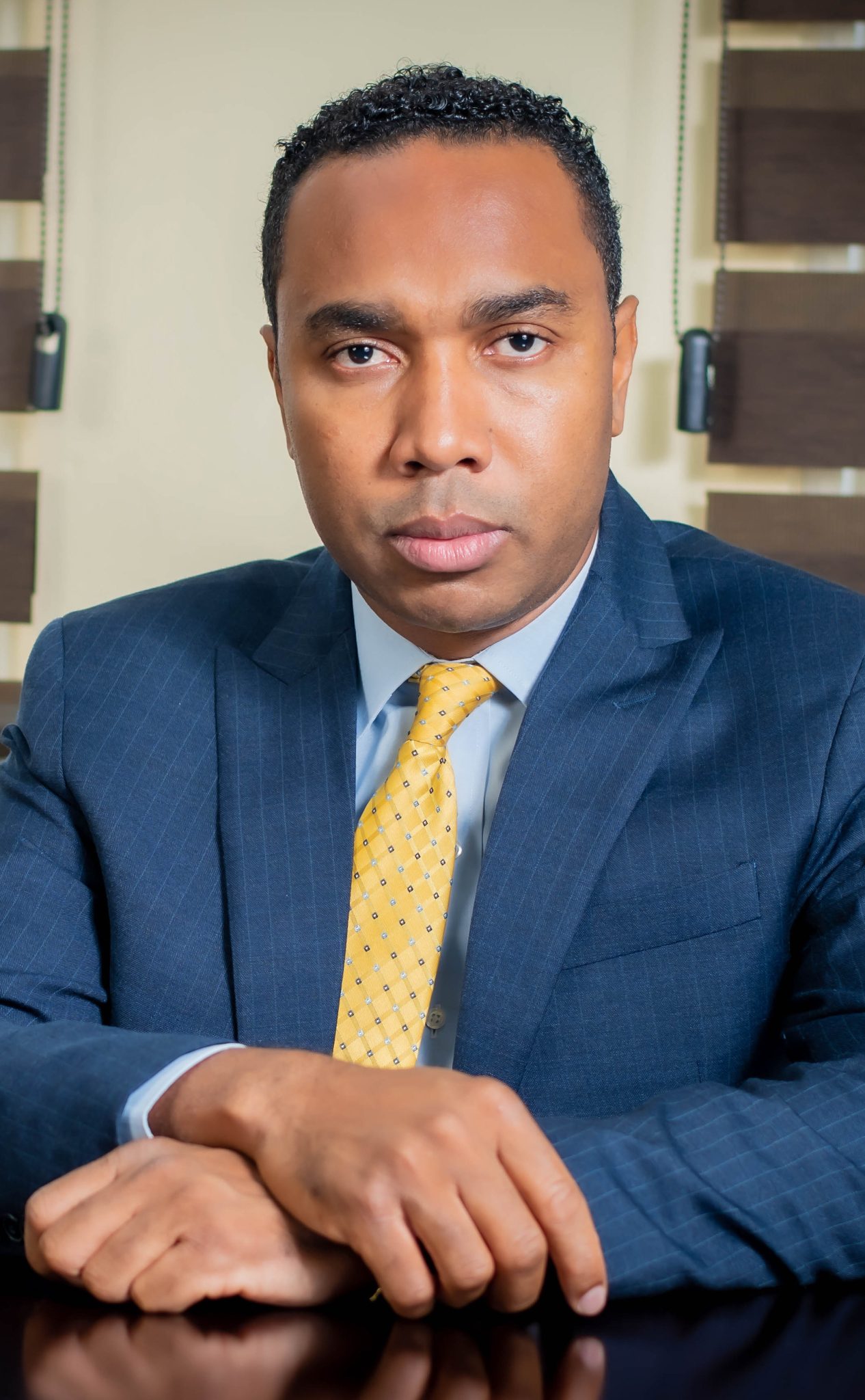 L. Robert Honeyghan
---
L. Robert Honeyghan
Mr. L Robert Honeyghan, General Manager of the Urban Development Corporation (UDC), since January 17, 2022. Mr. Honeyghan is a seasoned management professional with a wealth of experience working in Jamaica's public and private sectors. He is skilled in government operations, public sector management, diplomacy, economic and social development and strategic planning and implementation. He has successfully led advisory and enterprise teams on business optimization and reorganization, strategic management and operational improvement. In the capacity of Diaspora Community Relations Officer and Advisor to Jamaica's Ambassador to The United States of America, Mr. Honeyghan has worked to implement policy objectives to connect the diaspora with opportunities in Jamaica, to increase economic and social development within key growth sectors. The holder of a Juris Doctor Degree from Washington College of Law, Mr. Honeyghan was employed to Deloitte and Touché LLP as a Senior Consultant with broad oversight for developing enterprise transformation programs and finance performance management plans for industrial companies among other areas. He has served as Senior Advisor to Senator the Honourable Aubyn Hill at the Ministry of Economic Growth and Job Creation (MEGJC) and is currently the Deputy Chairman of the Jamaica Special Economic Zone Authority (JSEZA). Prior to becoming General Manager, Mr. Honeyghan served on Corporation's Board of Directors. Mr. Honeyghan led enterprise risk management (ERM) transformation programs for public sector government entities, designed methodology and measured enterprise-wide risk culture, created statistically validated approaches, quantified priority risks and probability based impact estimates, for billion-dollar portfolios and provided recommendations to support financial reporting. His interests in Jamaica's development are evidenced by his contributions to government policies towards increased economic growth for key sectors. These include Business Process Outsourcing (BPO), Special Economic Zones (SEZ), National Water Commission (NWC) and the Jamaica International Financial Services Authority (JIFSA). He has led initiatives that saw partnerships with international corporations and multilateral lending agencies. The multi-sector local and international experience garnered by Mr. Honeyghan has equipped him to lead the government's agency charged with making development happen for the country and its people.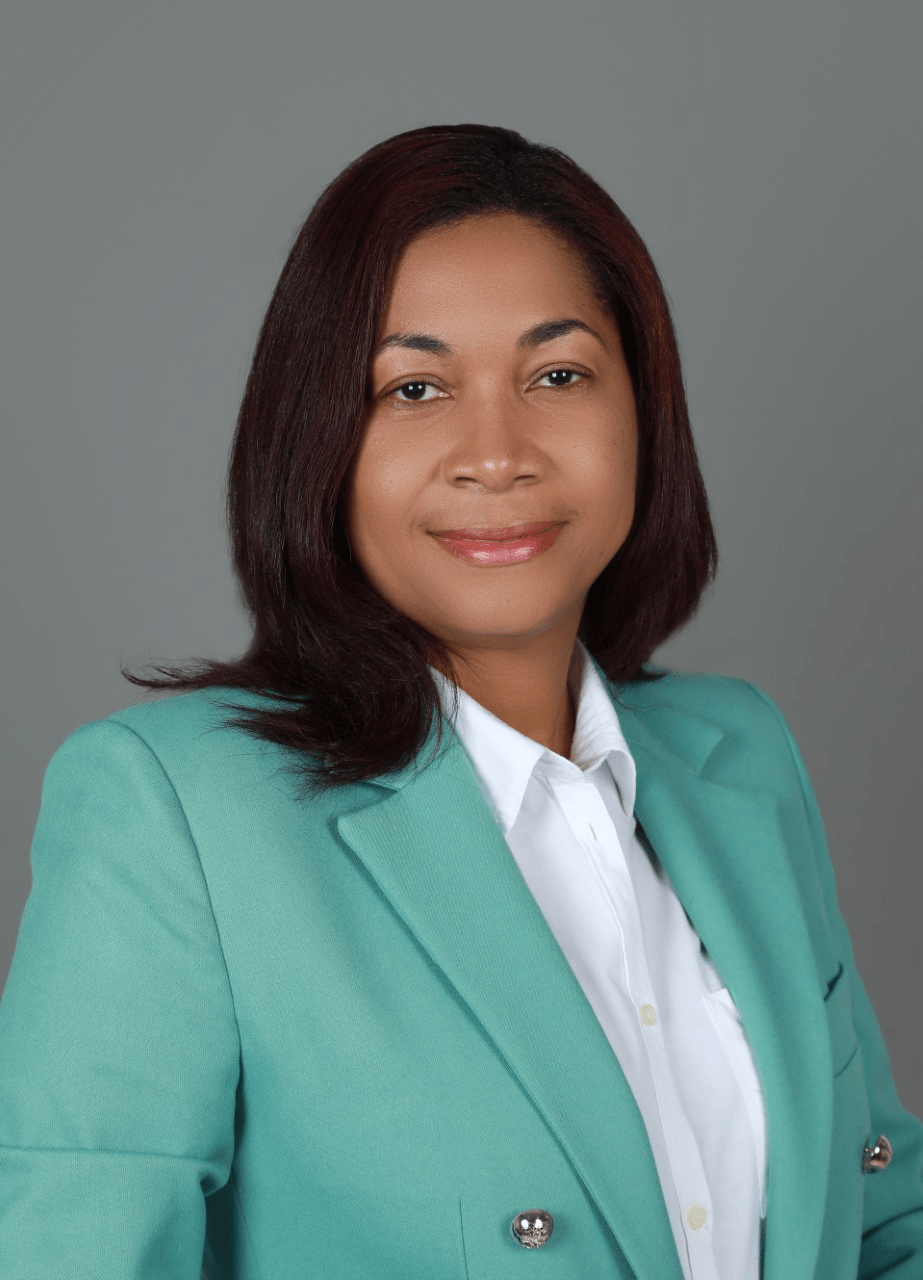 Opal Whyte
---
Opal Whyte
Ms. Opal Whyte has over 12 years professional experience managing development projects funded by International Development Agencies, including the United States Agency for International Development (USAID), Canadian International Development Agency (CIDA) (now Global Affairs Canada), corporate foundations, and the Government of Jamaica. Among her professional roles are Project Manager at JN Foundation, Project Manager at the Ministry of Agriculture and Fisheries and the Rural Agricultural Development Authority and Associate Management Consultant at Trevor Hamilton and Associates. She is an entrepreneur, managing Post Consulting- a management and business consultancy established in Jamaica, where she leads a team of Associates on multidisciplinary projects for clients in the private sector, International Development Agencies, Government of Jamaica, and civil society. Among her core competencies are strategic planning, financial analysis, business development, value chain development, business linkages and capacity development training. Ms. Whyte serves on the Board of the National Water Commission and is a member of the National Land Divestment and Advisory Committee. Educational development includes a Master's in Business Administration in Finance and Banking from the Mona School of Business and a Bachelor of Science, with specialization in Management and International Relations from the University of the West Indies.