Meet Our Board of Directors
We Inspire and Empower
Board Members
We are governed by an experienced, accomplished and visionary Board of Directors who are appointed by the Portfolio Minister. Click their images to get to know them.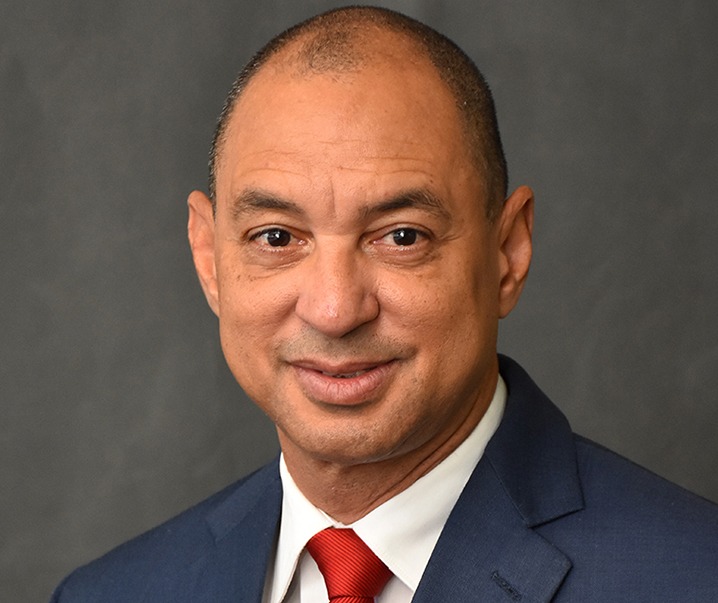 Don Wehby, CD Chairman
Don Wehby is the Group Chief Executive Officer of GraceKennedy Limited. Prior to his appointment, Mr. Wehby held several positions including Deputy Chief Executive Officer, Chief Executive Officer - GK Investments, Group Chief Operating Officer, Group Finance Manager, Deputy Finance Director, Group Chief Financial Officer and Chief Operating Officer for the Financial Services Division.
He was charged with the responsibility for leading the Group's local and international expansion especially as this relates to banking, investments and insurance services. He has directed the listing of the company in Jamaica, Trinidad & Tobago, Barbados and the Eastern Caribbean Securities Exchange sited in St. Kitts. Under his leadership, GraceKennedy acquired 100% ownership of First Global Bank Ltd., now a wholly owned subsidiary of the Company.
During his tenure as Chief Operating Officer of the Financial Services Division, the division's pre-tax profit rose from $280 million in 2000 to $1.417 billion in 2005, an increase of 406 %.
In September 2007, Mr. Wehby resigned from his positions at GraceKennedy Ltd. and its Board of Directors to serve for two years as Government Senator and Minister without Portfolio in the Ministry of Finance and the Public Service. Following this public service stint, he was reappointed to the Board of Directors of GraceKennedy Ltd.
Mr. Wehby is currently New Zealand's Honorary Consul to Jamaica, following his appointment in September 2015.
Additionally, in March 2016, he was appointed by Jamaica's Prime Minister, The Most Honourable Andrew Holness, as an Independent Senator, which will once again allow him to offer his services by giving an independent, non-aligned voice in critical national matters, including among other things, helping to shape new legislation and amend existing legislation in need of reform.
A Fellow Chartered Accountant, Mr. Wehby holds both a Bachelor of Science (Hons.) and a Master of Science degree in Accounting from The University of the West Indies and has completed an Advanced Management College certificate course at Stanford University.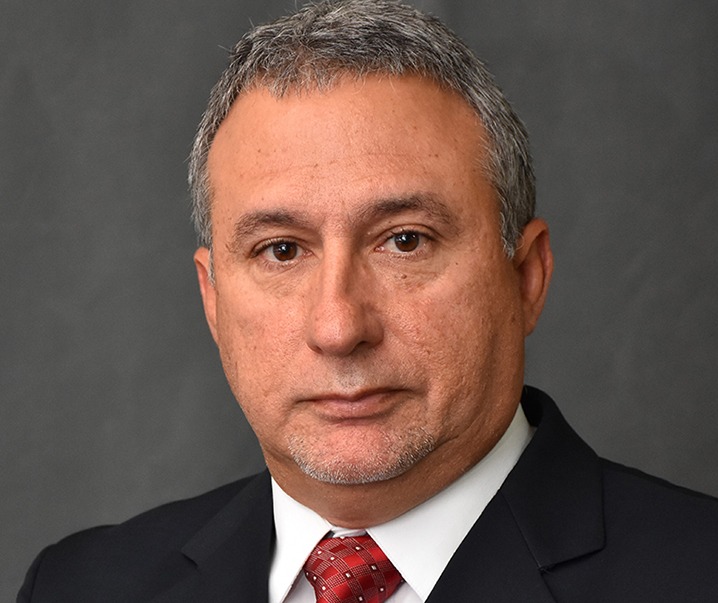 Metry Seaga, CD
Deputy Chairman
---
Metry Seaga, CD Deputy Chairman
Metry Seaga is the past President of the Jamaica Manufacturers' Association (JMA) serving on the Board of Directors' from 2008 - 2019. He was also the youngest elected President of the Jamaica U-Drive Association.
Mr. Seaga is the Managing Director of Jamaica Fibreglass Products Ltd. and has been an entrepreneur for over twenty-seven years. After obtaining his bachelor's degree in Business at the Florida International University (FIU) in 1984, he returned to Jamaica where he started a Rent-A-Car business, a Travel Agency, entered into motor vehicle sales and finally established a manufacturing business.
In his spare time, he enjoys playing golf.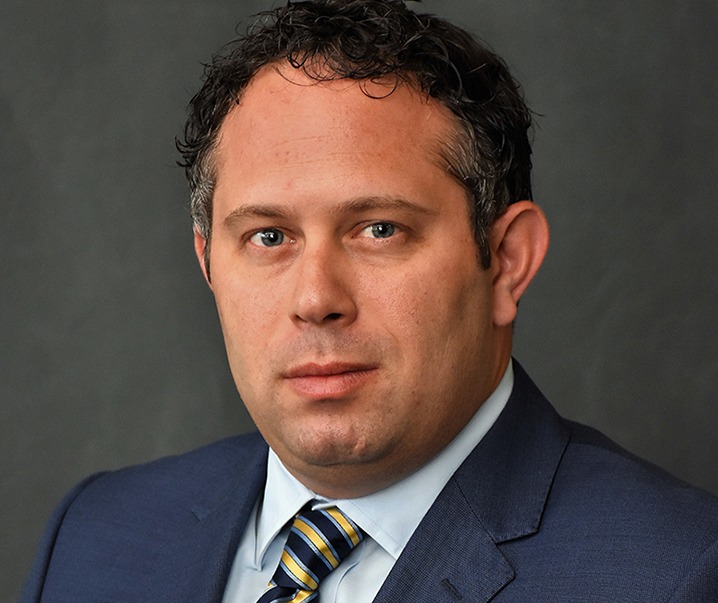 Yoni Epstein
---
Yoni Epstein
Yoni Epstein had a vision from the start. He wanted to create something that would break the mold of traditional Business Process Outsourcing (BPO) operations – something modern, aspirational and global. With over 19 years experience under his belt managing contact center services, Yoni understands the great potential that exists in nearshore outsourcing. He knew the industry was ripe for a change when he took a leap of faith in 2012. itelbpo started with 7 employees, and in just 7 short years, the company has become the region's largest homegrown BPO with 5 offices in 4 countries and 2,000+ employees.
Yoni put together a team to purchase a client of itelbpo back in 2016, which was Car Rental 8.com. They provide online car rental services for its customers through major suppliers Globally. Itelbpo manages the call center & has assisted the company in its growth.
His focus on operational excellence ensures high performance across all teams and businesses. Operational excellence at itelbpo is driven by tight management of each client's KPIs, a comfortable and inspiring environment that nurtures employee productivity and satisfaction, efficient and ever-evolving technological infrastructure and a diversified geographic footprint and workforce. By disrupting the status quo, Yoni is on a mission to modernize the BPO industry and the way business is done in the Caribbean region, in general.
Yoni currently sits on several government boards, including:
• JAMPRO, Jamaica's sales and marketing agency
• Montego Bay Freezone one of the largest providers of BPO space in Jamaica
• Itelbpo was voted Employer of the Year in Jamaica for three consecutive years
• Entrepreneur of the Year 2016 (Nearshore Americas)
• ranked amongst the 50 most influential executives in nearshore outsourcing for the Latin American and Caribbean region (Nearshore Americas)
• itelbpo was named in the Top 20 BPO's Globally by HFS 2019
• Itelbpo recently was awarded by Frost & Sullivan for Growth, Excellence & Leadership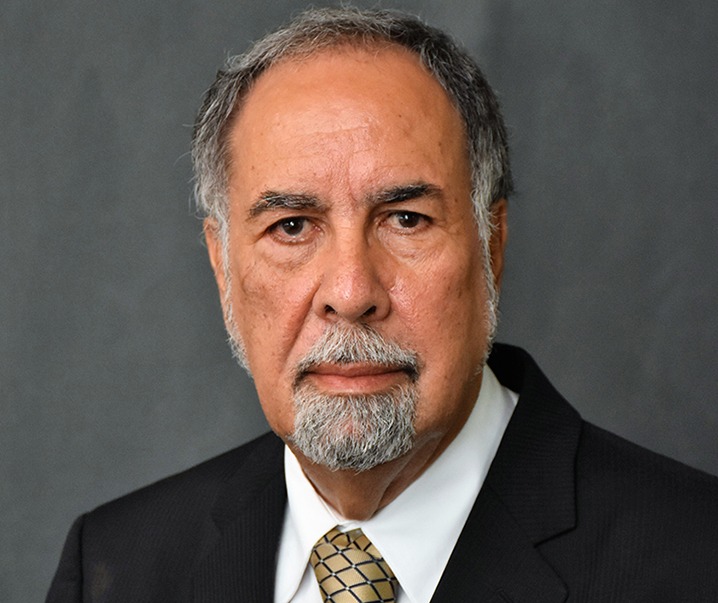 Honourable Ian Kent Levy, O.J., C.D, O.D.
---
Honourable Ian Kent Levy, O.J., C.D, O.D.
Mr. Ian Levy is an accomplished businessman serving as Chairman of Ian K. (Agencies) Ltd., a highly successful company that has fostered trade between France and the Government of Jamaica. Mr. Levy also serves on other Boards, both Private and Government, including his position as Deputy Chairman of Supreme Ventures Ltd.
He attended Jamaica College from 1957-1964. His first job was with Caribbean Asbestos Company Limited and there he was introduced to the rigors of business travel. He was required to travel extensively within the Caribbean, Central & South America. His first international business trip was to Italy within three (3) months of his first job.
Over the years Mr. Levy has established and operated many companies. In June 2005, Mr. Levy received the National Order of Merit (Chevalier de l'Ordre National du Merite) from the Government of France and an Order of Distinction (OD) from the Jamaican Government in 2012. Mr. Levy was nominated for Business Leader of the Year Award 2005 from the Jamaica Observer, received the Carlton Alexander Award from Jamaica College in 2015, received the Order of Distinction in the rank of Commander (CD) in 2016 by the Jamaican Government and other awards from other organizations.
JoAnne Archibald
---
JoAnne Archibald
Miss JoAnne Archibald is the Principal Director of the Ministry of Culture, Gender, Entertainment and Sports.
Rita Symes-Hilton
---
Rita Symes-Hilton
Mrs. Rita Hilton is the Chief Executive Officer of Carita Jamaica Limited.
Laura Heron
---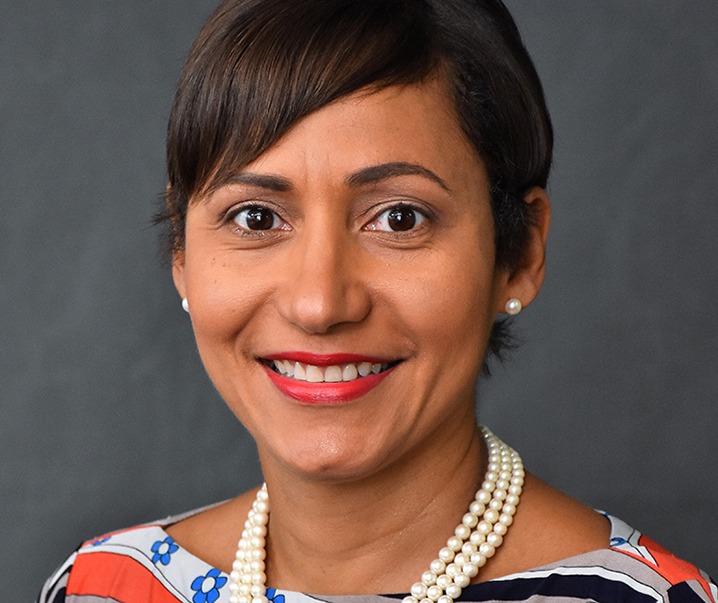 Lisa Soares Lewis
---
Lisa Soares Lewis
Lisa Soares Lewis is the Founder/CEO of Great People Solutions (G.P.S.) Limited, a
management consulting business with a focus on HR and People Performance.
Lisa's career has spanned 20+ years across a range of local and global businesses in banking,
telecoms, and FMCG industries including DIAGEO (Jamaica, North LATAM & the Caribbean),
Cable & Wireless, Scotiabank and KPMG.
Her roles covered general management consulting, end-to-end human resource (HR)
management, corporate and commercial banking and corporate governance. Lisa is a visionary
and a leader in her field. She is commercially driven and possesses a deep understanding of
talent and of unlocking people's potential to deliver competitively advantaged business results.
She is trained in performance diagnostics and breakthrough performance coaching and has a
strong and consistent ownership orientation.
Lisa has held key industry association roles and sat on company boards and pension plan
trustee boards in the public, private and not for-profit sectors. She has a B.Sc. in Industrial
Engineering (First Class Hons) and an MBA (Distinction) in Finance and Marketing from UWI,
and has held the PHR and SPHR designation.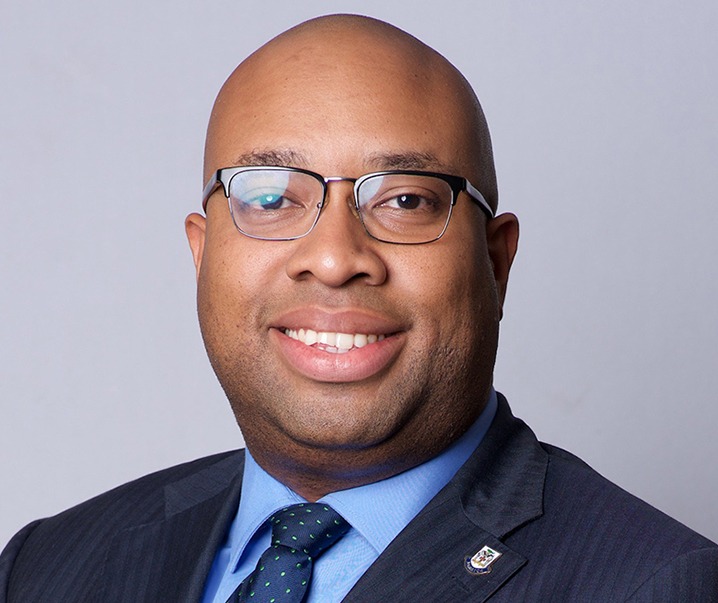 Delano Seiveright
---
Delano Seiveright
Delano Seiveright is a Senior Advisor/Strategist in the Ministry of Tourism of Jamaica and Corporate Communications Consultant to several local and international entities.
He is also a Director for several Government of Jamaica boards including the Cannabis Licensing Authority (CLA), which regulates Jamaica's legal cannabis industry.
His past Government board directorships includes the National Insurance Fund (NIF), Jamaica Information Service (JIS), the Tourism Product Development Company (TPDCo), the Postal Corporation of Jamaica, the National Family Planning Board, Wigton Windfarm Ltd., the Trade Board, the Jamaica Bauxite Mining/ Bauxite Alumina Trading Company (BATCO) and the Public Relations Committee of the Air Jamaica board of directors.
He holds a Bachelor of Science degree in Political Science from the University of the West Indies (Jamaica) and a Master of Science degree in Public Policy and Management from the University of London.
Delano was also a host of leading radio current affairs morning talk shows like Breakfast Club, Jamaica Speaks and Fresh Start. He was also a regular Guest Columnist for the Gleaner, a leading newspaper in Jamaica.
Mina Robertson
---
Mina Robertson
Ms. Mina Robertson is a Research Fellow at the Centre for Leadership and Governance, University of the West Indies.
Jacqueline Maria Stewart-Lechler, CD, JP
---
Jacqueline Maria Stewart-Lechler, CD, JP
Mrs. Jacqueline Maria Stewart-Lechler, CD, JP is the Director of Stewart Auto Sales.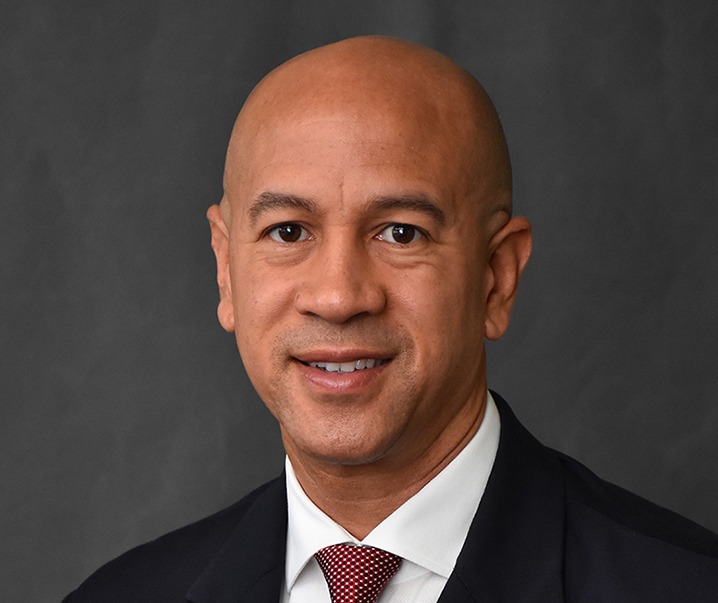 Zachary Harding
---
Zachary Harding
Zachary Harding is the Chief Executive Officer of Hyperion Equity, LLC. Hyperion is a private
investment firm focused on raising capital, investing, and helping to grow businesses.
Over the years Mr. Harding has developed a solid reputation across senior management and
strategic marketing positions including Chief Executive Officer, Director of Marketing and Head of
Strategic Development. He has often been dubbed a "rain-maker" or "marketing guru" based on
several successful brand campaigns and turnaround situations.
Mr. Harding also serves as director for The Phoenix Group, a private investment firm based in
Orlando, Florida. Phoenix primarily invests in companies that sell products and services to
Fortune 500 companies. Some of the companies served by their portfolio companies include
AT&T, Verizon, Comcast, Time Warner and Cox Cable.
From 2008 to 2010, Mr. Harding was seconded to the Tourism Ministry as Special Advisor to the
Minister and went on to serve as Deputy Director at the Jamaica Tourist Board.
Mr. Harding is a past board member of the Urban Development Corporation, Port Authority of
Jamaica, Jamaica Manufacturers' Association, National Education Trust, Independent Radio, the
National Gallery, and Jamaica Sport. He currently serves as a board member and company
secretary for Summit Container in Colorado, as well as the Jamaica Anti-Doping Commission
(JADCO).
In 2012, he was named as one of the top "50-under-Fifty" Business Leaders Shaping Jamaica's
Future by the Private Sector Organization of Jamaica and The Gleaner newspaper.
Mr. Harding attended Ashbury College in Ottawa, Canada and is a Justice of the Peace for the
parish of Kingston.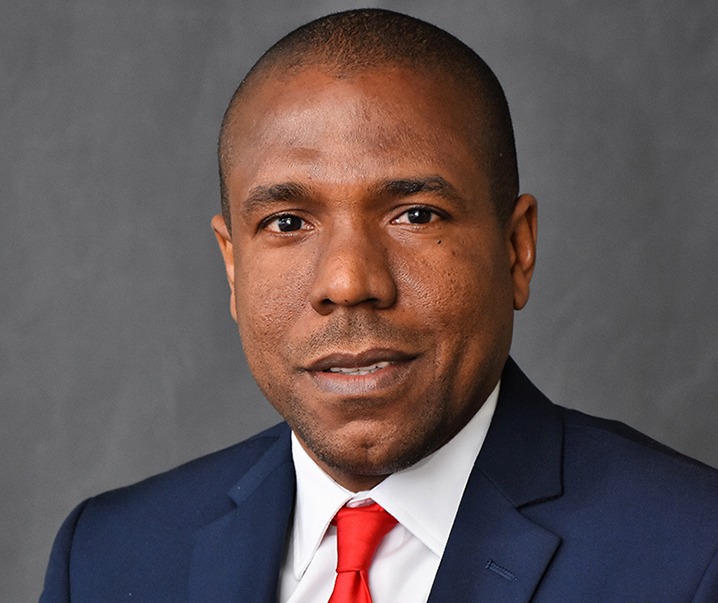 Christopher Williams
---
Christopher Williams
Christopher Williams is the Co-founder of PROVEN Investments Limited and President and C.E.O. of PROVEN Management Limited.
Chris attributes his success to his life mantra of 'Respect and Performance'. This personal philosophy has helped him to shape his professional growth, his commitment to the community and national development, and his own career in business and finance.
A past student of Jamaica College (JC), Chris holds a BSc. in Accounting from the University of the West Indies and an MBA in Strategic Marketing and Finance from York University in Toronto, Canada.
Chris believes strongly in education and mentorship, a result of his upbringing and his own experiences at his esteemed JC. He is passionate about sharing his approach to life with students, young people and entrepreneurs and values opportunities to shape young people's attitudes towards life's challenges and opportunities.
Chris continues to serve his alma mater as the Immediate Past President of the Jamaica College Old Boys Association; he serves his community as Chairman of the Jamaica Association for the Deaf and a Director of the Usain Bolt Foundation, and serves his profession as Director on several other boards, and as a former Deputy Chairman of the Jamaica Stock Exchange.
His personal philosophy and passion for life have driven him to achieve his own professional successes at PROVEN – a company which, in its first five years of operation, posted in excess of US$23 million in profits. PROVEN was the first company to list on the Jamaica Stock Exchange's US market, raising in excess of US$30 million in equity, one of the largest private or public US dollar equity offerings in Jamaica's capital market history. In keeping with its growth strategy, the company has acquired equity in six companies in varying sectors across the Jamaican landscape.
As an avid sportsman, Chris continually challenges his own targets and actively pursues his life mantra of 'Respect and Performance' with his beautiful wife Michele and their two sons.
Garth Walker
---
Garth Walker
Garth Walker is the Executive Chairman at Adam and Eve Day Spa, Bumble Bee Digital Agency Limited, Brainboxx Solutions as well as the Director of Growth Tech.
Rochelle Cameron
---