"Nothing is good unless other people say it's good," Creed scribe Aaron Covington explained – his voice ringing out in a room full of screenwriters at various stages in their careers. Covington had flown down from Los Angeles to mentor a select group of writers over the course of five days for ScreenCraft's inaugural retreat at Jakes Treasure Beach in Jamaica.

Notebooks and computers were pulled from satchels and handbags as the writers sat together riveted — taking in the retreat's first keynote address from Covington. In the warm sun with the Caribbean Sea at their feet, the writers received notes and pointers on their feature and television spec scripts, soaking up every piece of information the industry elites offered them while asking questions and suggesting ideas that had been ceaselessly churning in their brains.

Conceived by John Rhodes and Cameron Cubbison, ScreenCraft's mission is to bring writers to the industry. "I loved reading scripts, and I love the development process," Rhodes told me as we sat at the hotel bar overlooking the saltwater pool and the beach. "I hated the gatekeeper process. I hated just having to say yes no to a script rather than, 'Hey, you know there's a lot here, but you're clearly a baby writer. You need to grow. Here's some career advice, here's some development advice for this project.'"

Five years later, Rhodes and Cubbison's vision to educate screenwriters about the business has blossomed into a haven for writers looking to hone their craft while learning the ins and outs of the entertainment industry. The inspiration for a retreat – especially in a place like the lush and rustic oasis that is Jakes, was an idea that John ran with when Dominique Holmes, an award-winning screenwriter and a native Jamaican introduced him to Jakes' owner and Calabash Literary Festival producer, Justine Henzell. "She's been more than just a hotel partner," Rhodes spoke adamantly. "She's been a real cultural ambassador. She's helped bring in the local Jamaican filmmaking community. She got the Jamaican tourism board involved. She got the film commissioner here. She brought in some local filmmakers. She helped promote." After looping in his Events Manager, B-Girl director Emily Dell to help bring the event to life, ScreenCraft's 2017 Screenwriters Residency Program was born.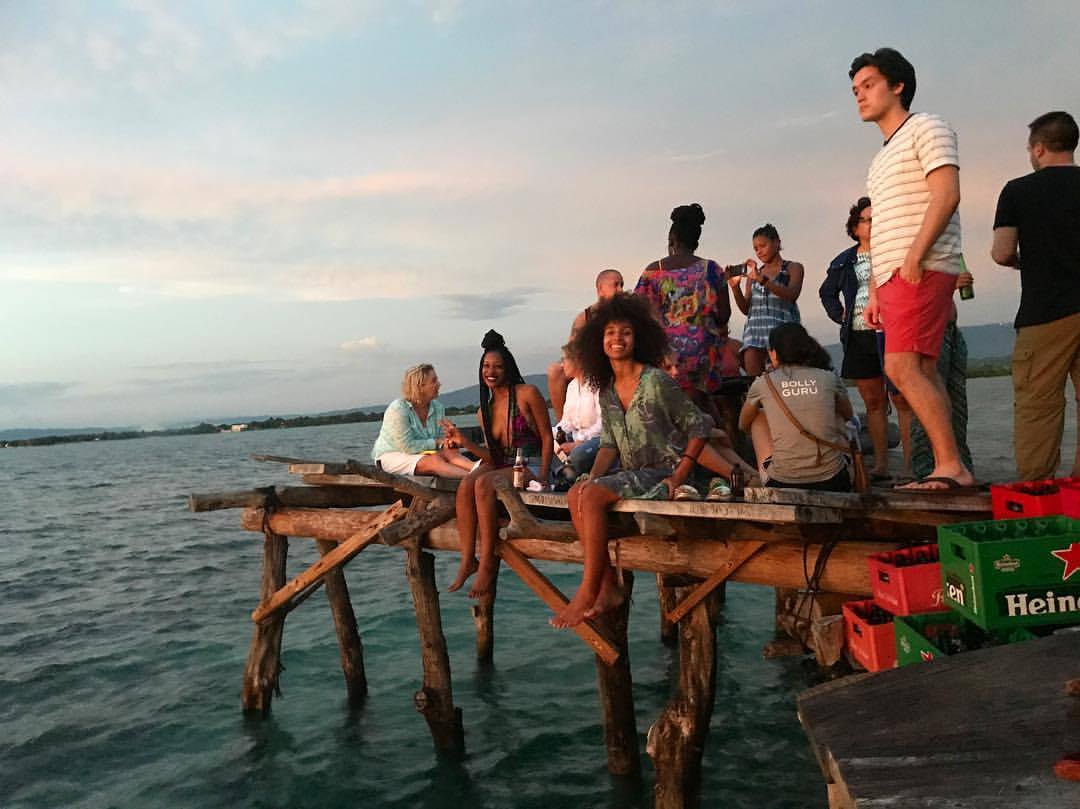 Choosing four applicants– two from Jamaica who received scholarships to attend the retreat, and offering ten paid spots to the best scripts out of all of the hundreds of applicants, ScreenCraft brought the industry to a country that is continuously fighting to see themselves represented globally in film.

Jakes has its own history with the film industry. Henzell's father; the late Perry Henzell co-wrote and directed Jamaica's first feature film, 1972's The Harder They Come which many had hoped would set the foundation for film and television in Jamaica. Unfortunately, progress has been slow and hard-won. Storm Saulter's 2013 debut film Better Mus' Come has been one of the only movies in the country to receive any type of recognition or global acclaim.

Acknowledging the history of the film industry on the island, it was vital for both Dell and Rhodes to bring mentors of color to Treasure Beach. Covington and Weinstein Company Acquisitions Executive Vanessa Ford were eager to lend their expertise to the writers. Ford who had been the illustrious Harvey Weinstein's assistant for two years before being promoted at the company spoke highly of her boss — a towering pillar in the industry. The retreat was also a return home for Ford who was born in Jamaica.

"I think ScreenCraft has just given a tremendous opportunity," she explained to me just before sitting down with some Jamaican financers to teach the business of filmmaking. "Everyone has said that they would never have had an opportunity like this, to be on such a platform with other industry professionals who are working right now in the industry."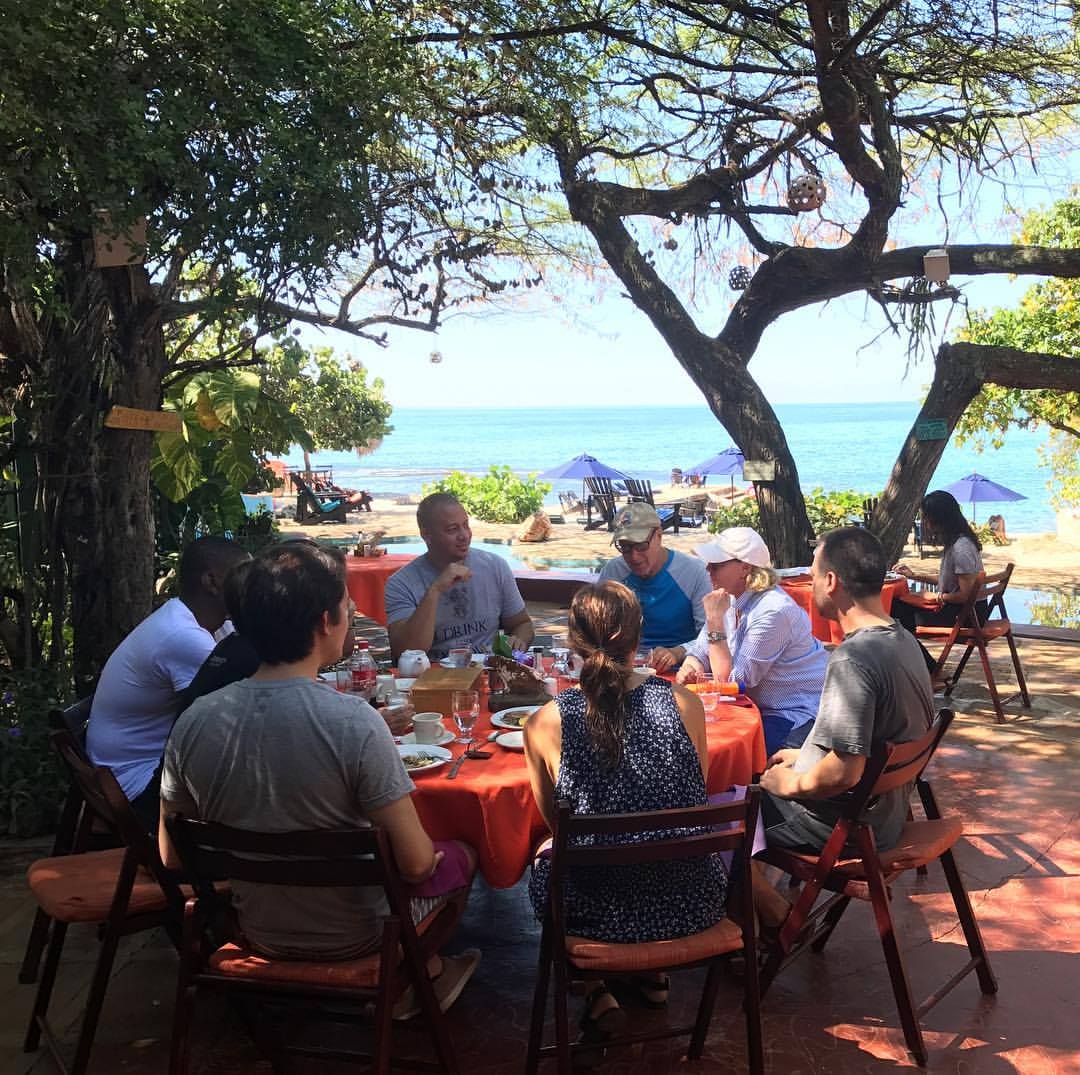 Ford recognized that she was given a chance to learn by being catapulted headfirst into the film business. Weinstein never left her in an office or the backseat of some car just to wait for him. Wherever he went, she followed-observing everything. "I came from a medical background, so I was a complete scene freak," she explained, her glorious fro glistening under the conference room lights. "I never had that kind of creative background in that sense. And so I think I had the opportunity, or Harvey had the opportunity to mold me in a way — and mentor me. He knew that he was getting someone who had not gone to film school. So my film education was largely on the ground, and I think, I'm very grateful for that."

Covington's journey couldn't have been more different. The Indiana native garnered a Bachelor's degree in Communications at Ohio State before setting his sights on California to be trained at USC's Film School. On the first day, the NBA 2K17 writer shared a head nod with Ryan Coogler, and the rest is history. It was a Black thing; he told me chuckling. Director Gerard McMurray who set the industry aflame with his recent Netflix film Burning Sands was also a part of their MFA class.

One evening just before dinner, I sat with– or accosted Covington at sunset. Tall but unassuming, the screenwriter had stepped away from the large crowd of people either to reflect or to find his footing after a long day of one-on-one meetings and script rewrites. I plunked down next to him, Red Stripe beer in hand — eager to hear his story and how he along with Coogler crafted the best Rocky film in two decades with a majority Black cast.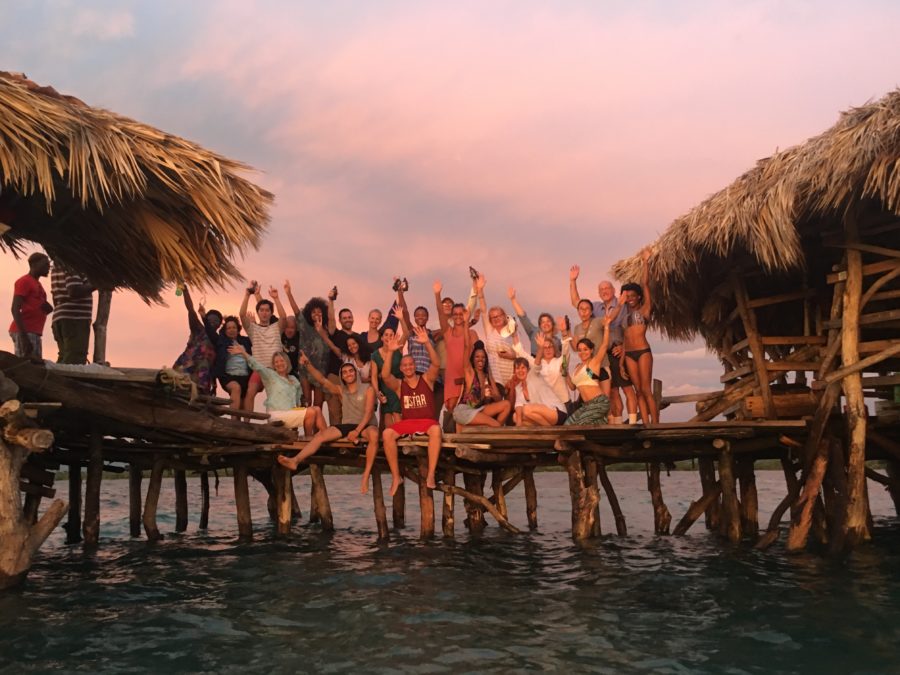 Covington indulged me. "It was really no formal thing about it," he said amused by my enthusiasm. "We were just good friends, connected you know?" "But why Creed," I asked. I hadn't been able to wrap my head around adding yet another film to an already full and beloved franchise. "This is a story Ryan came up with, and it tied back to things that were going on with his dad at the time," Covington clarified. "I think he had some diagnosis that wasn't great and so we were really worried about what's going on there. similar things on my side that I had been through already, so we connected to this, dying — aging heroes kind of thing. It was really that low-key because we were film students, not in the position like we are now."

Two years after the men graduated, it was Coogler's feature debut Fruitvale Station starring Michael B. Jordan that would open the door for Creed. In retrospect, Covington said he's shocked by how quickly the whole process moved — it's never usually so speedy. However, at the heart of the film was a dope collaboration and a mutual respect for storytelling.

As someone who analyzes the finished product when it comes to film and television, I often don't give a second thought to the labor and attention to detail that goes into writing an original script or even adapting one from a written piece of material. Getting the script on paper is one thing — seeing your vision onscreen is something else entirely, and it rarely ever happens.

Covington and Ford were just two of the six mentors who took time out of their busy schedules to bring some practical experience and guidance to this hidden paradise. Sony Executive Eric Fineman, Die Hard scribe Steven de Souza, Kaplan/Perrone Literary Manager Hannah Ozer, and the Hunger Games: Mockingjay Part 1 and 2 screenwriter Peter Craig were also present to lend their expertise.

The vision for the retreat came to life as the days continued. Deeply embedded into Jamaican culture and history, Henzell organized an exhilarating helicopter ride, grand dinners, a boating excursion, and a trip to the Bob Marley Museum for the writers and mentors. When I wasn't soaking up the sun, I was learning even more about the medium that has become the subject of both my education and life's work.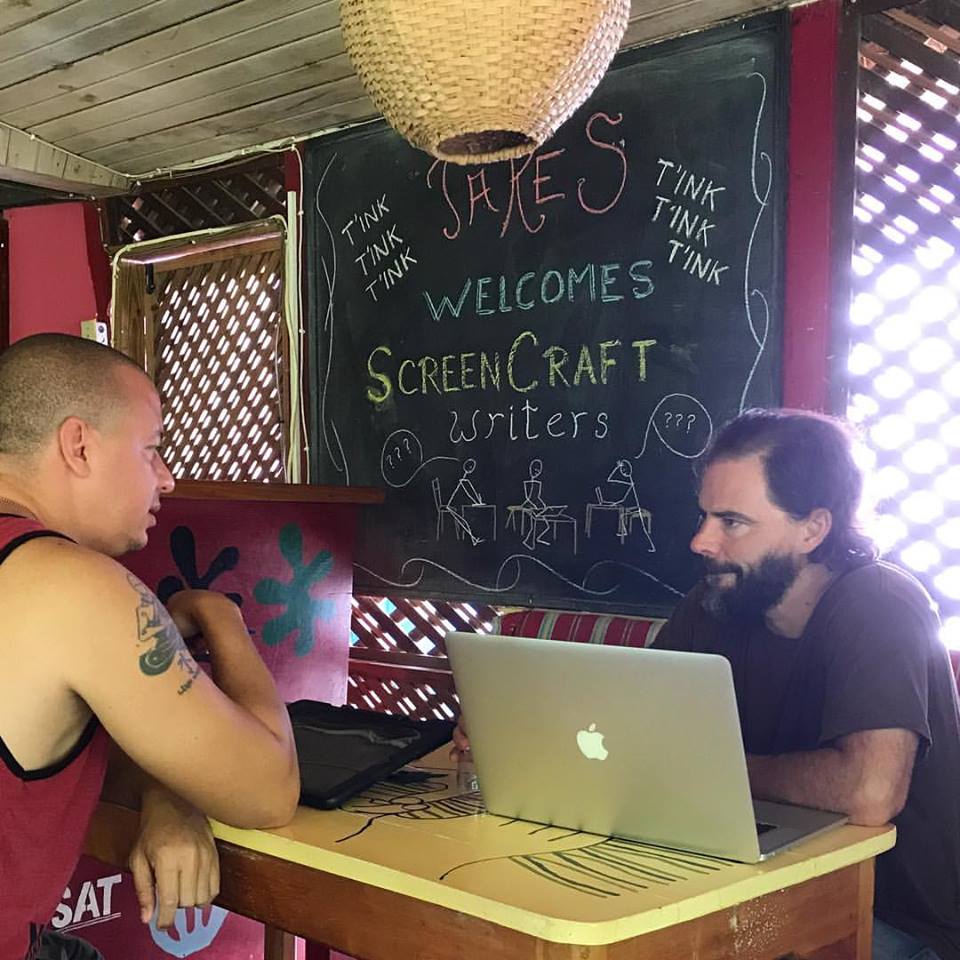 Over plates of festival and glasses of rum punch, I listened earnestly and eagerly. Like the screenwriters, I was forced to consider all of the times I was told, "No" while grappling with how commonplace that word seems to be in the movie business. Access and location were also pressing concerns. As far away as Hollywood feels for U.S. and U.K based screenwriters, it is even further removed for Jamaican filmmakers and storytellers who are working in near isolation. That is exactly what ScreenCraft — with Henzell as a bridge and advocate is seeking to change.

"We're not just a bunch of Hollywood transplants here, and then we're going to leave," Rhodes explained. "We're hoping to do something that lights a little bit of a spark here, to hopefully give some knowledge and some access to people here."

With so many creative voices in one space, the energy of the island and Jakes ebbed and flowed together, creating an ideal environment for the writers to break ground on new topics and ideas and to fine-tune the words they've carried with them for so long. Ford who had traveled from London to attend the retreat, was eager to take it all in. "I was very keen on looking for those stories, that you can never find, and looking for those, not just Caribbean stories, but different voices — diverse voices," she revealed. "And I think I definitely found a few."
Source: Shadow and Act
Published Date: September 22nd, 2017