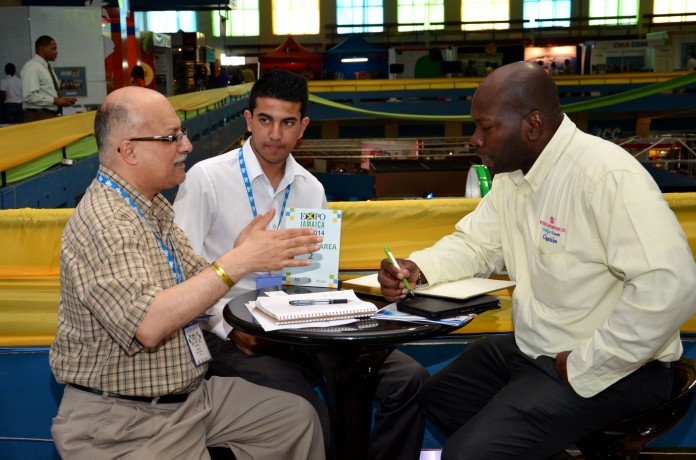 On April 14-16, the Jamaica Promotions Corporation (JAMPRO) will host the 43rd staging of Expo Jamaica at the National Arena and Indoor Sports Complex in Jamaica.
Expo Jamaica 2016, which is the hub to access high quality Jamaican products and services, will be displaying the best of Jamaica during the four day showcase.
Over 300 exhibitors will be on display, with products and services from various sectors including Food and Beverage, Pharmaceuticals, Chemicals, Fashion, Furniture and Packaging.
Another major highlight at the event is the established business platform for Jamaican exporters and service providers to broker partnerships, market products and engage in one-­‐on-­‐one sessions with attendees in an effort to generate sales.
JAMPRO President, Diane Edwards said the agency was focused on bringing buyers to Expo Jamaica and facilitating meetings between the exhibitors and buyers due to the event's goal to promote Brand Jamaica, and the convenience it offers to importers, distributors and retailers.
"Expo Jamaica provides the opportunity to promote a large number of Jamaican products and services in one area. Buyers can view a diverse offering of products, see the innovative side of Jamaica and do business with these companies, all in the same location."
Source: http://www.caribbeannationalweekly.com/lifestyle/new-jamaican-products-and-services-for-expo-jamaica-in-2016/
Published Date: January 16th, 2016