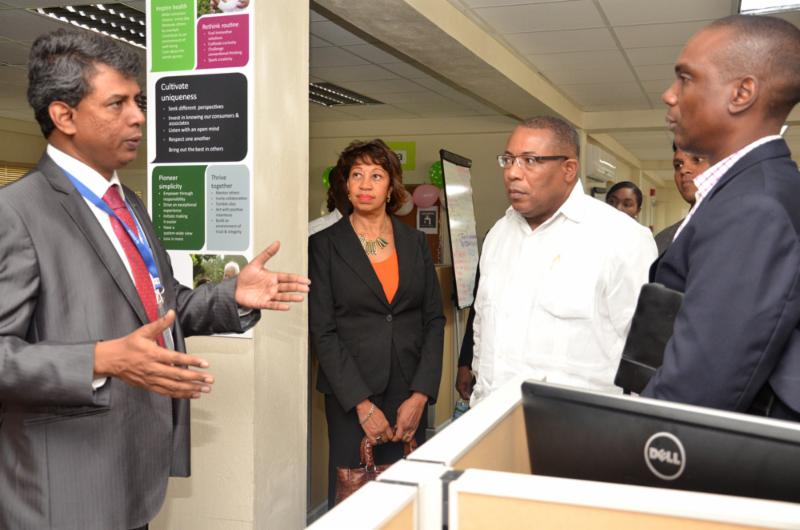 Hinduja Global Solutions' Suresh Babu speaks to Minister of Industry, Investment and Commerce, G. Anthony Hylton (second right), Diane Edwards, President of JAMPRO,(second left) and Claude Duncan, Vice President of Investment Promotion at JAMPRO (right).
Business Process Outsourcing (BPO) player Hinduja Global Solutions recently took JAMPRO and The Honourable Minister of Industry, Investment and Commerce, Anthony Hylton, on a tour of their improved Kingston facilities.
The company has been steadily growing it's claim in the global BPO industry, serving customers in the Healthcare, Insurance, Banking and other sectors. Hinduja was recently recognised as a Leader in Customer Management Services for High Tech Sectors.
The Jamaican office currently employs 592 persons, with plans to expand their operations in the new year. They provide support to two of the most reputed financial institutions in the country including National Commercial Bank Jamaica Ltd.

With more success to come for the organisation, JAMPRO representatives were pleased with the progress made by the company, and will continue to support its expansion in the Jamaican market.
Source: JAMPRO
Published Date: December 17th, 2015