From Site Selection magazine, July 2015
Will changes to SEZ rules hurt Jamaica's growing BPO sector?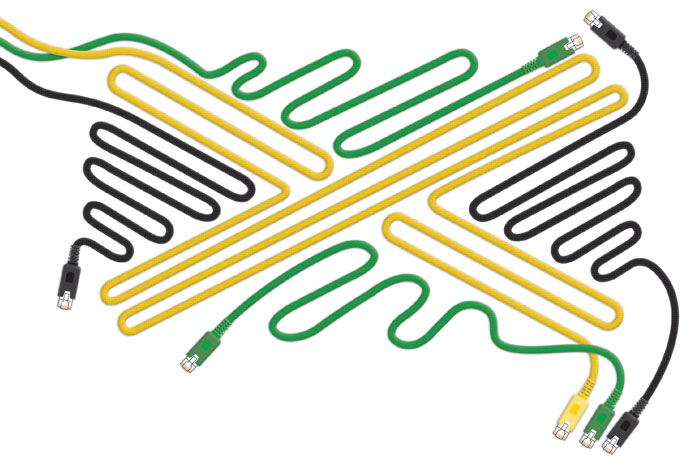 by MARK AREND
mark.arend@siteselection.com
Jamaica's BPO sector is on the ascent: It's moving up the value chain from its traditional strengths – call centers, data entry, collections and tech support, for example – to higher-end services, such as software development, graphic design and business and financial analytics. It's already happening.
Marketing materials giant Vistaprint built a $23-million, 92,000-sq.-ft. (8,500-sq.-m.) facility in 2012 to accommodate its growth from 20 agents to more than 720, and 175 management personnel. Services provided include customer care, sales, technical support and graphic design. Xerox employs thousands at its facilities in Kingston and in the Barnett Tech Park in Montego Bay, where it occupied new space in May. Xerox handles transaction processing, call center services, student and auto loan processing, finance and accounting and administrative services at its Jamaica facilities. Advanced Call Centre Technologies also opened a facility at Barnett Tech Park in May, where it was planning an additional 550 employees by the end of June.
"It is noteworthy that these two companies have decided to grow their operations here," noted Hon. Anthony Hylton, Minister of Industry, Investment and Commerce, at the May 6th opening. "This is a demonstration and reaffirmation of their positive experience of doing business in Jamaica. I'm certain that our continued commitment to the industry and improved business environment were contributing factors in these decisions," he said. The Government has given national priority to the development of the outsourcing industry, as stated in the country's Vision 2030 document, the Minister pointed out. "One of the goals of Vision 2030 is 'transforming Jamaica into a regional hub for ICT investments.'"
Tax Holiday To Be Curtailed?
The fly in the ointment is whether BPO companies operating in special economic zones will continue to enjoy SEZ tax exemption and other benefits into the future. The Government of Jamaica is contemplating changes to the SEZ policy regime as it seeks to position the country as a global logistics hub once widening of the Panama Canal is complete.
"Investors are concerned that the current incentives, such as income tax holidays in perpetuity, zero-rated value-added tax, and other benefits, will be done away with under the new SEZ regime," says Yoni Epstein, CEO of itel-BPO Solutions, Montego Bay, a regional provider of contact center management and back-office services. Epstein also is on the Board of the Business Process Industry Association of Jamaica (BPIAJ). "Most territories have various incentive programs to encourage foreign companies to establish their businesses; a major concern of potential and existing investors is the uncertainty with the changes and whether or not Jamaica will be competitive regionally and globally."

"Investors are concerned that the current incentives, such as income tax holidays in perpetuity, zero-rated value-added tax, and other benefits, will be done away with under the new SEZ regime."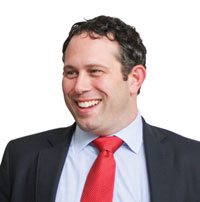 Jamaica's BPO employee base today is about 17,000, but that figure is likely to grow to 32,000 by 2020 and as high as 55,000 by 2030. The sector is considered a priority by the government and "critical to its growth and development," says Epstein. As such, it makes several resources available to sector participants, including:
Financing. Through the Development Bank of Jamaica, the government provides US$5 million for firms or developers seeking to expand or provide space for growth in the industry.
Office Space. The government, through the Montego Bay Free Zone, has committed to building out 63,000 sq. ft. (5,800 sq. m.) of office space for the BPO sector in Montego Bay. Efforts are under way to develop additional space in Portmore and Kingston.
Private-Public Partnerships. Jamaica fosters alliances and strategic partnerships with BPIAJ and other entities to develop workable solutions and address issues faced by BPO operators.
Marketing & Promotion. In conjunction with the national trade and investment promotion entity, the sector attends trade shows in the US and India to promote Jamaica as an outsourcing destination.
Training. Through the Human Employment and Resource Training Agency, HEART, a special industry program and curriculum has been designed to develop the labor pool for work in the industry.
Room for Improvement
But several areas require additional support, says Epstein, including:
Maintaining Sector Incentives. "With the pending changes in the operating framework replacing the Free Zone regime, the Government needs to be steadfast in grandfathering all incentives currently accessed by the industry to allow the same benefits under the proposed SEZ replacement framework," he maintains.
Financing. "To promote expansion and development of SMEs in the sector, one area that requires attention is access to financing for SMEs looking to scale operations and expand their businesses," says Epstein. "The government needs to engage commercial financial institutions in discussions about developing products and services directed towards meeting the needs of the industry.
Promotion. BPO firms could use targeted marketing to enter emerging markets and convert leads into opportunities. The Government needs to focus not only on bringing in new operations but on ascertaining new business for existing operations, says Epstein.
Training. "English remains the primary language for outsourcing services, but the market for services in Spanish is expanding. The Government needs to put more emphasis on fostering bilingual capabilities in the industry."
BPIAJ has implemented several initiatives geared towards building a network for BPO operators to interact, share best practices and address issues.
"The most significant achievement is the development of a 200-seat Contact Center Incubator designed to provide a plug-and-play facility for investors seeking to establish operations in Jamaica or existing firms wishing to expand," notes Epstein.
The group will continue efforts to engage the Government of Jamaica "to ensure the appropriate regulations and framework exist to foster competitiveness and growth in the industry. Our primary focus will be on the SEZ transition."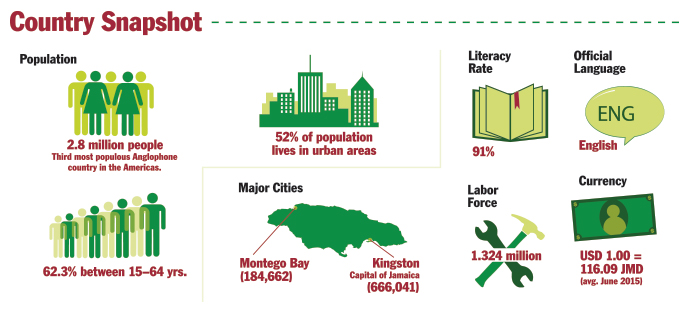 Source: http://siteselection.com/issues/2015/jul/caribbean.cfm?s=mp
Published Date: July 20th, 2015