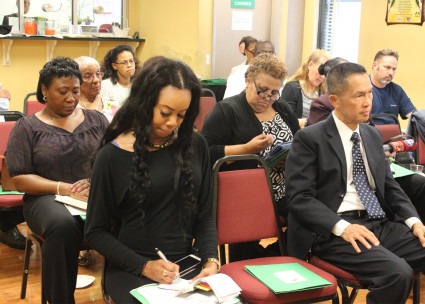 Local business operators still have an opportunity to register for the Jamaica Diaspora Conference, which began in St. James, yesterday.
The conference, which is being hosted by the Ministry of Foreign Affairs and Foreign Trade, will run until Thursday, June 18.
Jampro says it will target investors and buyers or distributors from the diaspora to create business opportunities for Jamaican Micro, Small and Medium-sized Enterprises (MSME's), at the conference.
Jampro says through the conference, it is connecting companies from a variety of sectors, with interested investors and people looking to procure products for their market.
Jampro says it will also market small to medium sized projects for investment and managing the diaspora conference marketplace, where over 70 products and service providers will be on display.
Vice President of Export and Market Development at Jampro, Robert Scott told Irie FM News that members of the public will be allowed access to the conference on Tuesday, for the first time in six years.
In addition, Mr. Scott says business operators have until Tuesday to register to participate in the conference, however, all the exhibition booths have been taken.
Mr. Scott, who is also Head of the Marketing Sub-Committee for the Diaspora Conference, says it is important to recognise that the members of the diaspora can be key partners in developing Jamaica.
Source: http://iriefm.net/local-business-operators-can-still-register-for-diaspora-conference/
Published Date: June 15th, 2015