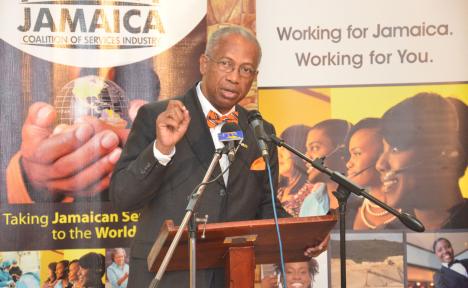 Chairman of the Bureau of Standards Jamaica (BSJ), Professor Winston Davidson
KINGSTON, Jamaica — Chairman of the Bureau of Standards Jamaica (BSJ), Professor Winston Davidson praised the formation of the Jamaica Spa Association (JSA) at the body's launch on Tuesday at the Jamaica Promotions Corporation (JAMPRO) Business Auditorium.
Davidson spoke to spa operators and other stakeholders in the health and wellness sector regarding the BSJ's support of the JSA, which will manage the policies, accreditation and standards of Jamaican spas and wellness centres.
Davidson emphasised the need for Jamaican spa and wellness centres to meet international standards to ensure competitiveness in the global market. He said that the provision of quality service for Jamaicans and tourists was critical to the industry's success.
Jamaica stands to benefit from the development of the local health and wellness sector, as it is estimated that the global value of the wellness tourism sector was US$2 trillion in 2013 and growing, according to the Global Wellness Tourism Economy Report.
Led by Marie Hall Smith, CEO of the Face Place, The Jamaica Spa Association is seeking to create and manage the standards used to assess the quality of service at spas and wellness centres and also aims to become the key lobby group for the spa industry. The Association will serve as the bridge between the worlds of health and wellness in Jamaica in an effort to propel Jamaica as a premier destination for health and wellness.
JAMPRO president Diane Edwards, who also serves as the chairman of the health and wellness steering committee, spoke at Tuesday's launch. She said that the development and regulation of the local spa industry would be key to creating a source of wealth and employment for Jamaicans and that the industry needed full support to reap the benefits of this niche market.
"The Jamaica Coalition of Service Industries (JCSI) and JAMPRO are very proud to be making steps to improve Jamaica's tourism offerings and supporting new products and services. As the Association seeks to promote the sustainable growth of the spa industry in Jamaica, support from key wellness tourism stakeholders will be critical to its success. Let me use this opportunity to appeal to professionals in the hospitality and tourism, health, spa and wellness sectors as well as the government to assist with resources that can facilitate market research, product to market development and access to industry information, professional training and education," she said.
Source: JAMPRO
Published Date: May 29th, 2015