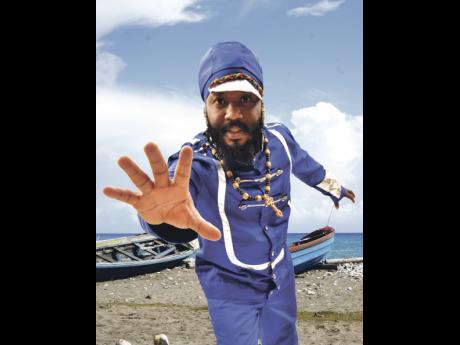 Warrior King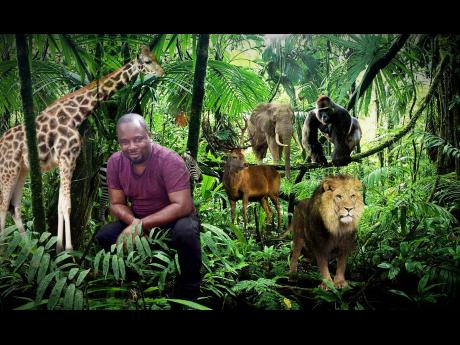 A-Me-Jah Prophet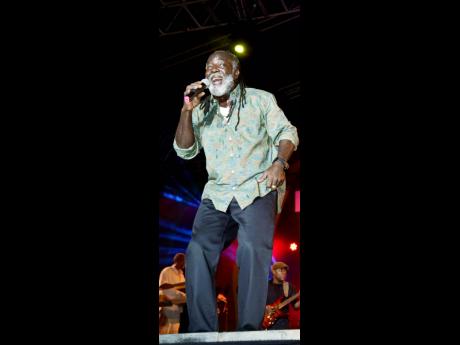 Freddie McGregor
Although 'the greatest little festival in the greatest little district in the greatest little island' won't be staged again until 2016, the Calabash team is focused on storytelling. Staying true to the mission of encouraging Jamaicans to tell their own stories in their own voices, Calabash is organising a scriptwriting workshop for 20 writers and filmmakers.
Calabash producer Justine Henzell, who is a filmmaker, sees bringing stories from the page to the screen as an obvious synergy. Calabash co-founder Kwame Dawes says: "One of the hallmarks of Calabash is to first identify a need then arrive at a simple idea that has the potential for monumental and game-changing impact, and then execute. Our literary cache in Jamaica is a treasure trove of possibilities and by tapping into it we can diversify the direction of filmmaking in Jamaica – earthy, inspirational daring and diverse is the Calabash mantra."
Accomplished screenwriter Laurie Parker will lead the intensive two-day workshop, after which she will guide five script projects to completion. Parker has been teaching the art of screenwriting for 10 years at film schools and workshops across the globe. He has the added insight of having produced major independent feature films, as well as serving as a Hollywood studio executive.
Parker lived and worked in Jamaica in the late 1980s and is delighted to be back on the island. " I could not be happier to be in Jamaica at this moment over anywhere else on the planet. Something is happening here that has been building for a long time. The wave of Jamaican cultural influence on the world is cresting; it's going to be a breaker," she said.
As with all Calabash initiatives the workshop is free to the participants, who were all invited based on their demonstrated skill at telling a story, whether as an author or film director.
Calabash has received
support for the workshop from PROVEN Wealth, Spanish Court Hotel and the JAMPRO Film Office.
A-Me-Jah Prophet Sings For Animal Rights
Florida-based reggae singer A-Me-Jah Prophet has turned his attention to the defence of the animals with Limitations. In it, he makes a case for animals enjoying their natural habitat.
According to him he doesn't believe in destroying animals and if he had his way everyone would be vegetarians.
"Yes, I know that people have to eat and they will find excuse for the slaughtering of the animals, but as for me, there is nothing more beautiful than observing them in their natural habitat," he said.
Produced on the NUMLIG label and penned by A-Me-Jah, Limitations has been enjoying good feedback on YouTube. He has also been receiving good feedback from friends and other persons who have listened to the song.
"This one is coming from my heart. It's a cause I truly believe in and I hope people listening will be inspired to be kinder to animals," he said.
A-Me-Jah Prophet, who is from Clarendon, developed an early love of music. Now a nurse, he continues the healing process through music.
Among his other songs are Happy MillionYear, Mr News Bug and Where Is The Love.
Freddie McGregor Delivers For We
Are Reggae
Last Saturday's inaugural event in the unplugged concert series We Are Reggae, at The Beach Bar, Doctors Cave Beach, Montego Bay, St James, was well supported. They came to experience reggae icon Freddie McGregor.
The organisers Apostles of Productions (Patrick Casserly, Orlando Maxwell and Peter Lloyd), opened the gates promptly at 8 p.m. and started showtime as advertised, at 10 p.m. sharp. Montego Bay was introduced to supporting act SumeRR, who delivered a great acoustic set, taking off her pumps and stepping into the audience area.
Peter Lloyd, who had earlier presented SumeRR, returned to the stage to introduce Barrington 'Barry G' Gordon, who in turn presented McGregor, who was welcomed with a standing ovation.
McGregor delivered his classics, paid musical homage to his peers – Dennis Brown and John Holt – and included popular cover versions and gospel favourites. Hearing Freddie McGregor unplugged afforded listeners the opportunity to hear his warm, expressive tenor.
On May 30, international star Wayne Wonder performs at We Are Reggae.
Warrior King On US Promo Tour
Warrior King is currently on a six-week promotional tour of the US, performing at smaller, intimate venues as well as big-name festivals, while making time for video shoots and interviews with the press. The tour started on April 11 in San Diego, California.
He is armed with two new tracks, Ain't Giving Up and Same Source, from his upcoming album Rootz Warrior. The video for Ain't Giving Up amassed close to 50,000 YouTube views in a little over a month.
"It is important for us as artistes to get directly involved in promoting our music. We need to always keep close to our fans and the media, because ultimately they are a vital part of the support structure that we depend on to successfully build our brand," Warrior King said from his hotel in Nevada City, California.
Warrior King noted that he was also very happy with the feedback to Ain't Giving Upin Jamaica.
"I am out here on the road trying to build on the foundation, and the love that I am getting from home is keeping me warm. Thanks to all the disc jocks and everybody a yard," he said.
Warrior King's US promo tour continues with five confirmed dates for May, ending with the Best of the Best Festival at Bayfront Park, Miami Beach, Florida, on the 24th, after which the artiste returns to Jamaica.
Source: http://jamaica-gleaner.com/article/entertainment/20150501/calabash-does-screenwriting-workshop
Published Date: May 1st, 2015