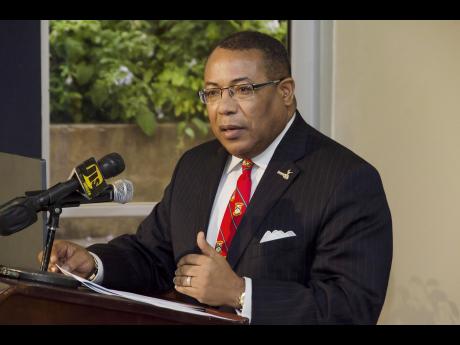 Anthony Hylton
Industry and Investment Minister Anthony Hylton is to lead a group of Jamaican private sector leaders on a trade mission to Cuba.
The group will include the presidents of the Jamaica Exporters' Association and the Jamaica Chamber of Commerce as well as representatives of several companies such as Caribbean Cement Company, Berger Paints Jamaica and Digicel.
In a statement today, the ministry of Industry and Investment says JAMPRO has been working to secure business meetings with Cuban buyers and potential partners as part of an attempt to increase exports of Jamaican goods and services to the Caribbean nation.
The ministry says brand Jamaica will be well represented with companies promoting a wide range of products and services such as pharmaceuticals, paints, chemicals, food and telecommunications.
The three-day trade mission, which is scheduled for April 21 to 23, comes as the United States moves to end nearly five decades of economic sanctions against the communist regime in Cuba.
Source: http://jamaica-gleaner.com/article/news/20150418/hylton-lead-trade-mission-cuba
Published Date: April 18th, 2015