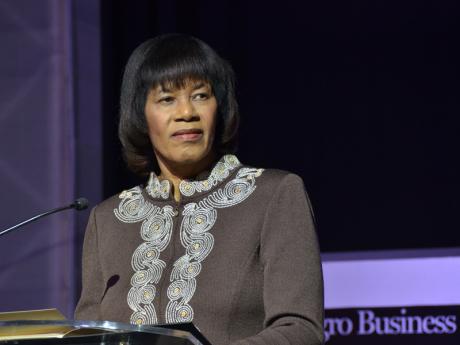 Prime Minister Portia Simpson Miller is urging attendees at the Jamaica Investment Forum 2015 to invest in the island's emerging industries such as neutraceuticals.
Her remarks came during her keynote address, a short while ago, to open the second staging of the event being held at the Montego Bay Convention Centre in St James.
She says there are lucrative possibilities in neutraceuticals and mineral spas, such as Bath in St Thomas, Milk River in Clarendon and Rockfort in St Andrew.
The Prime Minister is also praising the Business Process Outsourcing sector which, she says, has had a positive impact on curtailing youth unemployment in the country.
According to her, the sector now employs, 17,000 people, which is five thousand more than in 2012.
And Simpson Miller says up to 2015, the emerging BPO sector had earnings amounting to $500 million moving from $300 million in 2012.
She says she hopes this year's forum will bring even greater investment to the sector.
The Jamaica Investment Forum 2015 is Jamaica's international investment and business conference.
It will run until Thursday.
Source: http://jamaica-gleaner.com/article/news/20150311/pm-opens-second-investment-forum-calls-investment-emerging-sectors
Published Date: March 11th, 2015