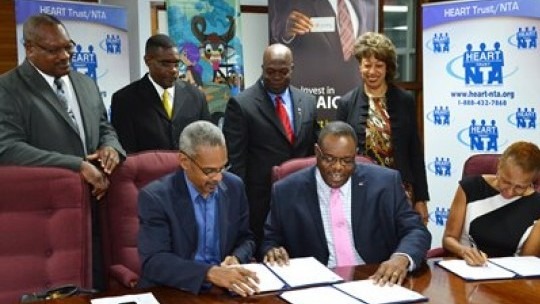 The export potential of small and medium sized businesses is expected to be strengthened following an agreement signed yesterday with the HEART Trust/NTA and three entities.
These include JAMPRO, the Transport Authority and GSW Animation.
Under the agreement, HEART Trust will train sixty animation industry professionals.
JAMPRO President, Diane Edwards, said the Export Max Programme will now seek to develop the internal capacity of SME's to take advantage of market opportunities and increase export sales.
A team from JAMPRO is currently participating in the Kidscreen Summit in Miami to access opportunities for the animation industry.
Source: http://rjrnewsonline.com/business/heart-trustnta-strengthens-support-for-animation-transport-and-smes
Published Date: February 25th, 2015