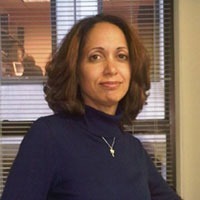 Cassandra Freeman
American actress Cassandra Freeman has just arrived at the Jamaica Pegasus Hotel. Her brilliant smile and gorgeous face light up the lobby. She's been travelling all day and is pretty tired but is soon in chillax mode, sipping a rum punch and eager to reveal why she's a guest of JAMPRO and host of the Jamaica Film Festival.
Is this your first visit to Jamaica?
This is my first visit to Kingston. I've travelled to Jamaica before but only by cruise ship.
Why are you here?
I am here to conduct a series of master classes and lectures to the up-and-coming directors and actors here in Jamaica and to support the growth of the film industry and film festival in this amazing culture.
You are an actress who's not afraid to take less than glamorous roles. Is this a deliberate ploy?
My aspiration as an actress is to be fully self-expressed, and to be a chameleon on the stage or screen. My goal as an artist is to reveal the many complex and multidimensional aspects of a human character, and especially to portray that as a black woman. It's about humanity.
Naturally we have to ask what it's like to star alongside Denzel Washington and to be directed by Spike Lee (Inside Man)? This role you copped straight out of grad school.
It was a dream come true to work with them. They were both generous human beings and taught me every day on set. Spike is definitely a teacher and a compassionate one at that. And Denzel, like Spike, is brilliant at what he does. Together they have really developed an amazing collaboration over the years. That was my first film. And they both treated me at the very start as a colleague on set, not as a newbie. I am forever indebted for the respect, trust and opportunity that they afforded me. They also made me realise how important it is to have allies in the industry to support your mutual career and story ambitions.
Stage, film or television… which do you find the most daunting?
Film! Because you don't have final control over the story, unlike stage, where you have total control over your performance. Also, film lasts forever, so if you don't like your work, you are stuck with it forever. And it can take years to create the perfect script for film…I have great reverence for the craft.
Is it, as many are suggesting, a great time to be a beautiful career-driven black woman in film?
Absolutely! To see where we've come, from being just the mammies and the maids, to now playing the president of the United States, a superhero or a high-powered professional…the quantity of roles may not be as plentiful yet, but it's comforting to see that the opportunities of the range of characters to portray do exist.
You've arrived in Kingston, Jamaica the day before Jamaica celebrates Bob Marley's 70th birthday. How does that make you feel? Do you have a favourite Bob Marley song?
Bob Marley is a musician who has always moved my soul, so to be here during his birthday celebrations makes me feel like I am carrying on the tradition of honouring and, hopefully, embodying what it is to be an artist of significance.
My favourite song is Redemption Song. I love it so much that I can play it on my guitar! Yes, I play guitar and sing a bit.
It's the Grammy Awards on Sunday. Who gets your nod for Album of the Year? Sam Smith or Beyoncé?
Beyoncé, hands down, no contest!
Whose style in the film industry do you most admire and why?
If you're asking about acting style, then I'd have to say Viola Davis. If you are talking about fashion, I'd say Kerry Washington. If you are talking about directing style, I can tell you that I really loved they way Justin Simien directed Dear White People…and Ryan Coogler…so many more to name!
Who does your hair?
Lavette Slater, who has won several Emmys for her talent as a hairstylist…she can do anything!
And your nails?
Nails? Me! Or whatever great shop is near me while travelling!
An LBD or a pair of jeans?
Jeans! Though nothing is more powerful than a woman who shows off her legs…I think a pair of great jeans is always chic!
Flats or stilettos?
Flats. I live in NY…I'm a walker and a runner!
Your favourite Valentine's Day flower and why?
Iris lily is my favourite Valentine's flower. It is elegant and one can still seem so extravagant!
A quick shower or a luxurious bath?
I loooove… a luxurious bath!
If you were able to beam six actresses to Kingston, Jamaica today, Sunday for breakfast, who would they be and why?
Viola Davis
Meryl Streep
Barbra Streisand
Ruby Dee
Whoopi Goldberg
Cicely Tyson
Why? Because they are all phenomenally inspiring women, for various reasons, including their personal strength of character, their spirit of activism, always pursuing bigger goals, their unapologetic individualism and their constant persistence to create in a male-driven industry.
How do you pay it forward?
I pay it forward in several ways…I teach at Fordham University and at NY Film Academy and it is always invigorating to see young people find their voice in acting. I also sit on the co-board to a great non-profit called Dancing Classrooms, where girls learn how to create boundaries for themselves and boys learn how to respect and speak to girls and both find greater poise and self-expression. It's a great organisation!
Finally, what's your philosophy?
My philosophy is that I'm constantly looking to create ways for myself and others to achieve greater self-expression, compassion and authenticity…when all of those are in alignment great things can happen for self and the world!
Source: http://www.jamaicaobserver.com/lifestyle/Cocktails-With—Cassandra-Freeman_18359131
Published Date: February 8th, 2015