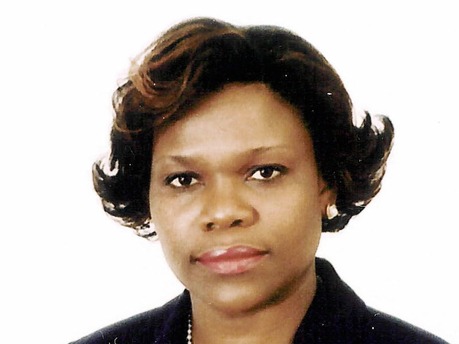 Griffiths
WESTERN BUREAU:A LIST containing five tourism-related sites is now before the Prime Minister Portia Simpson Miller-chaired Cabinet, which will consider whether approval will be given for a set of shovel-ready projects to move forward.
While Jennifer Griffith, permanent secretary in the Ministry of Tourism and Entertainment, did not disclose the exact location of the proposed projects, she told a parliamentary committee on Wednesday that they are located along the north coast and are being worked on as a strategy to attract investors, adding that it is "a kind of forward planning".
"This is a project that we are working on along with JAMPRO. We are trying to identify investment opportunities. We are trying to get the basic studies such as the environmental impact assessment done, make sure the land is cleared of encumbrances and to package them so that whenever JAMPRO advertises to potential investors, the time frame from project idea to implementation would be shortened," Griffith said.
The shovel-ready initiative, which is being led by former tourism director John Lynch, will see the industry veteran pre-packaging a number of investment opportunities, streamlining and expediting the process of investment in Jamaica so that as many development processes as possible will have been completed at the point of promotion and engagement of potential investors.
Lynch, who also liaises with government entities, does site visits and negotiates on behalf of the lead agency, the Tourism Enhancement Fund (TEF), was tight-lipped about the location of the projects.
The most he let on was that investors who had bought into the novel idea were looking at various government-owned properties along the north coast, including Trelawny, Montego Bay, and Ocho Rios, with potential sites along the south coast.
Lynch has described the initiative as a major economic enterprise, which not only aims to attract more local and foreign investments in hotels and attractions, but will add further momentum to the flow of funds into Jamaica's economy, while boosting employment.
"These investments create job opportunities in the construction industry and hotel operations," he noted.
The Ministry of Tourism and Entertainment, in its response to questions posed by The Gleaner, said the initiative is a catalyst for wealth creation.
"It shows that Jamaica is progressive about investment and product development, and this can only redound to the benefit of Jamaica's economy. It means greater earnings, more jobs, and a more diverse tourism product offering."
The tourism ministry added that the initiative, which also exists in Mexico, has great potential for success because it increases the speed with which companies can start up operations after the site decision has been made and limits their risk of the unknown.
"JAMPRO can cite numerous investors that have opted to invest elsewhere based on their negative experience with inefficient bureaucracies associated with these processes," argues the ministry, pointing out that the shovel-ready initiative, therefore, makes Jamaica more investment-friendly by reducing bureaucracy and the frustration on the part of investors.
Careful not to draw the wrath of environmentalists, the tourism body was quick to point out its emphasis on a sustainable approach to investment, underscoring that "investment ready" projects does not mean bypassing or compromising existing laws.
"All laws and requirements such as environmental impact assessments must be adhered to."
The TEF, the ministry emphasised, was a steward of the environment and works closely with NEPA and other environmental agencies, encouraging better management of environmental resources through development orders, wetlands management and protection (Negril Morass), air-quality management, carrying-capacity studies, and the development of wildlife sanctuaries.
The TEF is also supporting NEPA in the preparation of a new development order for Westmoreland, as well as development orders at various stages of completion for the parishes of Kingston, St Andrew, St Elizabeth, St James, and Hanover.
Source: http://jamaica-gleaner.com/gleaner/20150126/lead/lead1.html
Published Date: January 26th, 2015