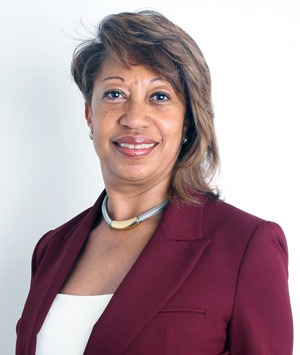 JAMPRO President, Diane Edwards
Diane Edwards, president of Jamaica Trade and Invest (JAMPRO), said it is a fallacy to think that jobs created within the Information Communication Technology/Business Processing Outsourcing (ICT/BPO) sector are low-paying and temporary. Edwards, whose entity has been driving efforts to secure investors in the local sector, said an additional 15,000 jobs are being targeted within the next five years but said that despite "strong demand", the country needs both human resources and space to improve the country's chances."If we are to expand in the way that we want to, we are going to require one million square feet of commercial space," the JAMPRO president said.
At present, 150,000 square feet of space across various buildings is being used for BPO operations, and Claude Duncan, vice-president, investment promotion at JAMPRO, said businesses in the United States have moved their operations from far-shore areas such as India and are looking for homes closer to shore such as Latin America and the Caribbean.
BPO is typically categorised into back-office outsourcing, which includes functions such as human resources or finance and accounting, as well as customer-related services such as call centre operations. At the University of the West Indies, Mona, for example, investors are getting ready to roll out an accounting service that would see companies outsourcing their bookkeeping activities. "It will involve ACCA-trained and graduated accountants," said Edwards. Duncan said that "in most cases, those jobs pay better than a lot of jobs in corporate Jamaica". He said that "there are a lot of professionals leaving the private sector at the mid-tier managers level. They are all in the BPO industry…The management level gets paid higher in most Jamaican companies".
Close to 40 firms now operate in the industry, providing 14,000 full-time jobs. Edwards said Jamaica's market share is six per cent of the Caribbean and Latin American market but laments that it is a really tiny percentage "because we feel we could definitely double the job-creation potential". "We are targeting, with JAMPRO, 15 per cent of the near-shore market business in the next five years," Edwards said.
Space an Issue
"The limiting factor is the space. It is challenging … . It is dependent on our getting enough space available." Members of the local private sector have said that it may not be good business to create facilities for the ICT/BPO sector, arguing that it could take a while before they are able to recoup their money. But Edwards said the time had come for the private sector to get on board, arguing that they did not understand the potential of the sector. "We need the business sector to understand how this business moves and how we can play a greater role in it and take a greater piece of the pie. If we are going to expand as a country, it is not just having foreign countries come in and establish here; it is also about having local companies grow their own offerings into the international market," Edwards said.
"I would really like to see the Jamaican private sector get on board with this industry, try to understand the drivers of the industry, understand the key success factors and get involved. It is a great opportunity for many of them … . These are businesses that are not capital intensive, but are very labour intensive, and we have the quality of talent to make this industry a success, and I do not see the local private sector embracing it. And this is an industry with tremendous potential."
Source: Jamaica Gleaner
Published Date: August 21st, 2014