Film | Animation | Music
Our Creativity is endless and future-proof
Overview
Jamaica is a creative hub and a cultural superpower! That's why we have dedicated an entire sector to promote Jamaica's unique film destinations and artistic flair through digital art and music.
Our Film, Animation and Music (FAM) sector is the third largest contributor to the island's GDP. It also has a significant multiplier effect on the economy through its seamless linkages with other industries such as tourism and manufacturing.
When it comes to talent, our island is home to exceptional musicians, fine and performing artists and film professionals.
While music has traditionally been Jamaica's most exportable creative product, the film and animation sectors demonstrate significant economic potential for the future. Our rustic countryside, majestic mountain ranges, white and black sand beaches, secret coves, dramatic cliffs, mini-jungles and historic edifices have made the country an ideal location for filming and creative projects since the early 1900s. In 2019, the high-profile James Bond movie was filmed on the Eastern end of the island- the home of the creator of the series, Ian Flemming.
Jamaica has a variety of cities and towns, each with their own unique features, architecture and proximity to natural features, historic sites, great houses, waterfalls (and waterways) and cave systems.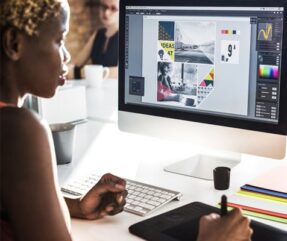 Develop film and animation studios.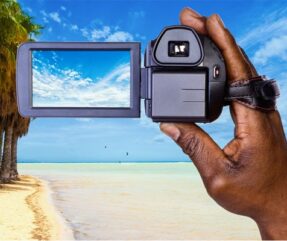 Produce movies and documentaries at beautiful and diverse locations.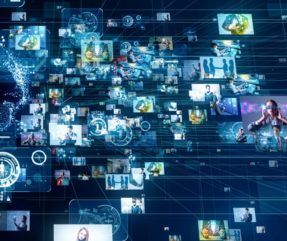 Market and distribute film, animation and music productions.

If you are planning a production in Jamaica, there are several things that you will need to consider for smooth processing. We'll help you figure it out.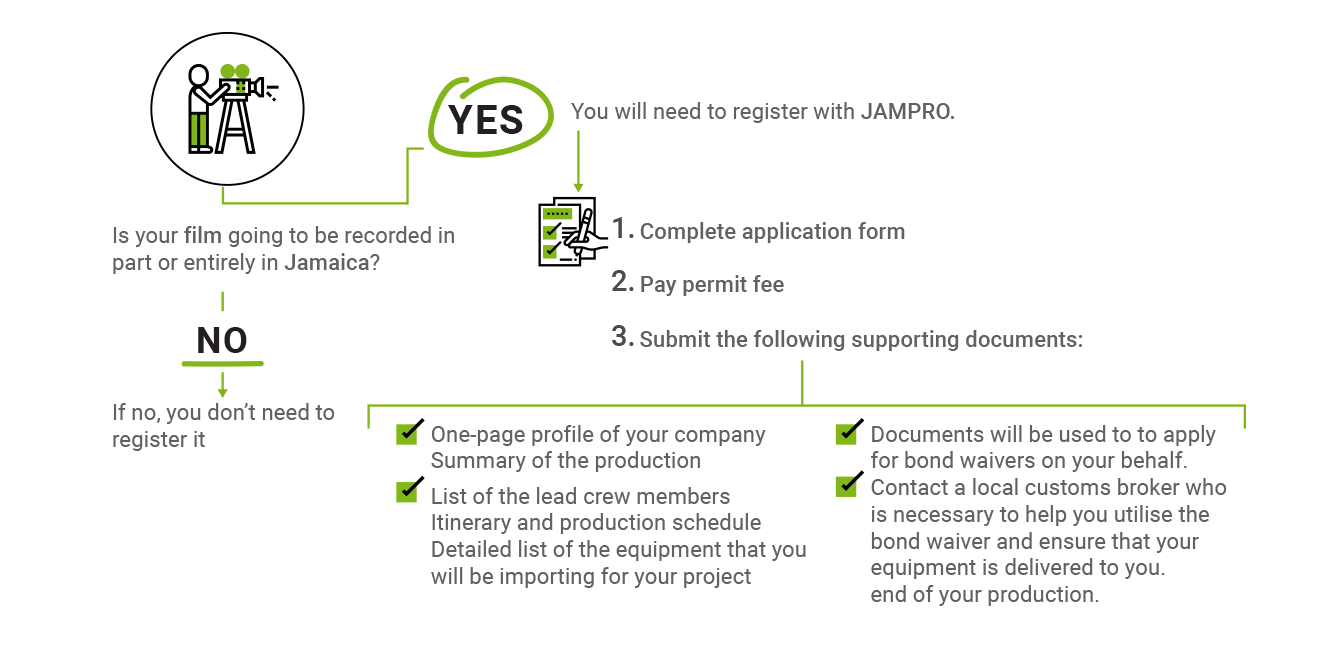 Testimonials
We filmed Caribbean's Next Top Model, cycle 19, on location in

Trelawny and Kingston, Jamaica. The landscape of Jamaica is as

much a character, as her people, her culture and her pulse... Yes,

Jamaica has her own rhythm that allows the essence of your story

to come alive; each frame a postcard, each moment a memory...

Once you go you know, and you will return to discover the rest of

her beautiful mystery.

We came to Jamaica to recreate Kingston in the 1970s. We shot

in original recording studios and a vinyl pressing factory, in Trench

Town, by day and at night. We shot in the Blue Mountains and on

Bob Marley Beach. Everywhere we went we were well looked after

and greeted with smiles. Jamaica is spectacular and unique. It was

a wonderful experience. I look forward to filming there again