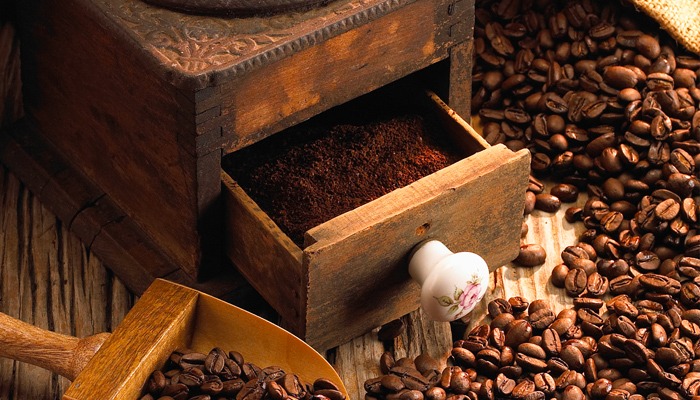 The unique taste of the Jamaican Blue Mountain Coffee is undeniable. If you are a coffee lover, hands down, this is the best coffee you will ever taste, with its ability to satisfy the dullest or the most diverse palette.
Blue Mountain coffee continues to inject its flavour all over the world, yet there are people locally and internationally who are yet to be stung by this bug, for that unfortunate group, it's time to wake up and smell the real coffee.
Staying true to the Jamaican brand
John O'Minott, General Manager for Jamaica Standard Products Company Limited said that even though his company offers a rich blend of coffee, an infusion of the Blue Mountain Coffee with coffee from other areas, it has remained true to its brand and offers nothing but the highest quality.
"We have been staying true to our brands as blended products must contain required amount of Blue Mountain coffee to be considered a blend. There are a number of markets that require blends and that does not mean we are moving away from our brand."
He said with a more than two year lull in the markets, due to a number of reasons, the industry is poised to return fully to its glory days in the next two years.
"We lost a lot of ground some years ago when coffee became short and ended up doing half of what we normally do. It hasn't come back up yet but we are hopeful…This lull was a result of a period of drought experienced for about 2-3 years and there was a virus that also ruined production. But in another two years coffee production should be back to where it was."
Though the industry is welcoming of some amount of investment, Minott said once production increases, things will only change for the better. He added that this has caused a continuous period of readjustment in prices, so farmers and consumers will all be able to benefit from the industry.
"There is so much that has been made from coffee beans and still continues to be made. From the coffee liqueur from Jamaica standard Products, to bar soaps, candy, scrubs, ice cream, cakes and pastries and chocolate coated coffee beans made elsewhere."
However, with the advent of coffee inspired products, Minott expressed that not all the brands that are established here use 100% Blue Mountain coffee, and it would be nice to have it regulated in a framework that even international companies seeking establishment locally, should be willing to use what is made and offered locally.
"It's not that they don't buy Jamaican coffee but they buy it in green bean form, take it and bring to their coffee house outside of the island for roasting, so there is no opportunity for our local roasters to supply them."
He continued "With Jamaica as a coffee producing country and a country of a big brand, I think entities  should adapt to some of our local offerings and give us more opportunities to distribute coffee to their coffee houses… when in Jamaica you do as the Jamaicans do" he said patriotically.